Uttarakhand / Nainital : Nainital DM created Sector Magistrate for uninterrupted supply of oxygen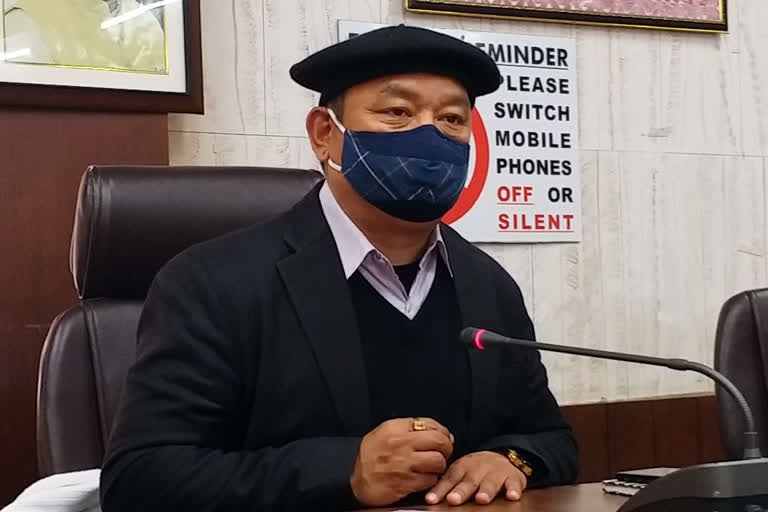 District Magistrate Dhiraj Singh Garbyal has said that under the relief and rescue operations from COVID-19, the magistrates have been deployed in the district for the purpose of running the oxygen supply system for the treatment of COVID-19 affected patients.

Garbyal has told that between 6 am and 2 am in Sushila Tiwari Hospital, Nagendra Chandra Arya Additional Assistants Engineer Office PIU Amrit (Mo. 9719722545), Rohit Joshi Additional Assistant Engineer Officer from 2 pm to 10 pm. Office of Irrigation (Mo. 9456109238), Rajendra Singh Martolia, Assistant Director Directorate of Training and Employment (Mo. 9410104820) from 10 am to 6 am has been posted as Sector Magistrate. He told that from 6 am to 2 am at Chirag Oxygen Filling Station Kaladhugi, Shri Dharmendra Kumar State Tax Officer, Deputy Commissioner Office (Mo. 7055602865), Praveen Shah State Polytechnic (Mo. 9760886624) from 2 pm to 10 pm, night From 10 am to 6 am Pradeep Kumar, Forest Officer Divisional Forest Officer Office Terai Eastern (No. 9410960493) has been deployed on duty. Similarly, in the Agrawal Gas Filling Plant Lockout from 6 am to 2 pm, Ajit Kumar Saini Assistant Professor Government College (Mo. 9411301452), from 2 pm to 10 pm Pramod Bisht Uparik, Divisional Forest Officer (Mo. 9368802011) and 10 pm Gopal Dutt Joshi Deputy Rajik Vanvardhanik Sal Kshetra (Mo. 8956068202) has been planted between the hours of 6 am.
The District Magistrate has said in the order that all the posted magistrates will supervise the production and distribution of oxygen gas and will take necessary action to ensure oxygen to the identified DCH and DCHS in the district uninterrupted. In case of any laxity or negligence in the allocated duty, action will be taken under the relevant provisions of the Disaster Management Act-2005.