Being overshadowed is never part of my vocabulary: Randeep Hooda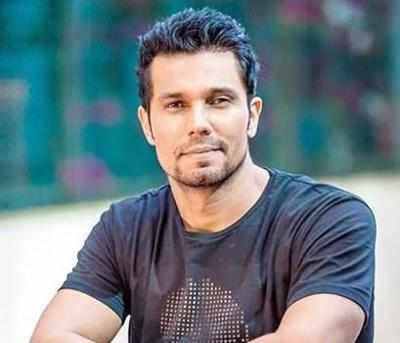 Actor Randeep Hooda played the antagonist in Salman Khan's film Radhe: Your Most Wanted Bhai. Salman's superstardom has been ahead in the making of the film's release, but Randeep insisted that he never felt overshadowed on screen by anyone.

He told, you have to do your work with full potential in the film. Overshades and things like that have never been part of my vocabulary or thought process. I am doing my part and someone else's own. We are not doing anything that is overshadowing each other. I have never done these things. People say what is eaten and not known, but I do not say.
Randeep admitted that the film is mainly hyped Salman Khan, but note that it also stars other actors.

He says, yes, this is a Salman Khan film and his films are about the same. I have worked with him twice before, in Kik and Sultan and I have got good response for those roles. I played those roles and I didn't feel any insecurity. People have worked hard in the film.

The actor hopes that the film will help make people feel better during this sad time.

Talking about the same, Randeep says that this has been done in the West many times before. It is a model that is present in the cinematic consumption of films. This has been done for the first time and there is no need to do a better test because Salman Khan is capable of delivering entertainment to the masses. I'm sure it will work.