We have to stay positive till the bad times pass: Salman Khan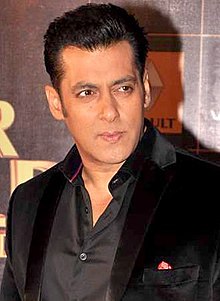 Bollywood superstar Salman Khan has said such things during the second wave of the ongoing coronavirus pandemic in the country, which will infuse hope among his fans.

All I will say is that till this bad time passes, we have to remain positive, says Salman. This is a period that will pass. I know we are all going through a difficult time right now, but we have to keep the faith and keep helping each other as much as possible.
Meanwhile, Salman Khan is thrilled to bring an animated avatar of his famous Dabangg character Inspector Chulbul Pandey on the small screen. Dabangg: The Animated Series Salman is going to entertain the fans of Salman a lot.

Says Salman, Dabangg: The Animated Series is an adaptation and re-imagining of Dabangg. The action-comedy series will trace the day-to-day life of Chulbul Pandey, who faces evil to keep the city safe. It also includes his younger brother, who is a freshman in the police force and who tries to emulate his elder brother in every difficult situation.

Dabangg: The Animated Series backed by Cosmos-Maya and Arbaaz Khan Productions streams on DisneyPlus Hotstar VIP.