Maharashtra / Mumbai : The minor girl was told "item" court sentenced the young man to one and a half year's sentence after 7 years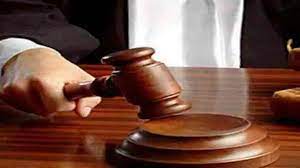 A special court in Mumbai has sentenced a youth to one and a half year's imprisonment for harassing a minor girl. The court has said that calling a girl an 'item' is derogatory and it sexually obliterates her. In this order passed on October 20, the special court refused to show leniency towards the accused. The court said, to save women from the crimes of 'Road Sight Romeo', it is necessary to teach them a lesson.
What did the court say in the order?
The case pertains to July 2015. According to the information, in Mumbai, a 25-year-old youth pulled the hair of a 16-year-old minor girl and addressed her as an item. Hearing the matter, Judge AJ Ansari said, the accused deliberately grabbed the victim's hair and pulled her and called her an 'item'. This fact will definitely prove that he has outraged her modesty. The court observed that the behavior of the accused was completely unwarranted. Addressing the girl as an item will clearly indicate her intention to outrage her modesty. The use of the word 'item' to address any girl is inherently derogatory.
Commented while returning from Scooty
According to the information, this incident happened when the girl was returning from Scooty. The young man made a comment on him, which the girl protested. After this the young man grabbed her by the hair and assaulted her and the accused fled. Later, a case was registered on the complaint of the girl's father. Police arrested the accused in this case, who was later released on bail.