Maharashtra / Mumbai : To control her husband, the wife gave 59 lakhs to the astrologer, saw the ad of Tantrik on Instagram, wanted to cast a spell on her husband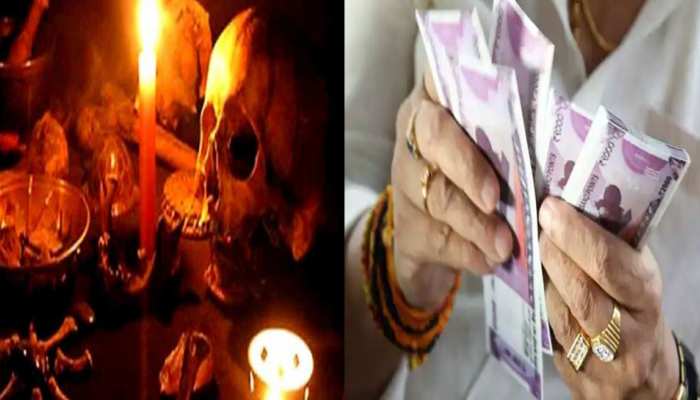 A shocking case has come to light from the country's financial capital Mumbai, where a woman paid Rs 59 lakh to an astrologer to control her businessman husband. This incident is from Powai. Where a businessman filed a case against his wife's ex-boyfriend and an astrologer for cheating and dishonestly taking money. In fact, the astrologer and his ex-lover together took gold worth Rs 24 lakh and cash worth Rs 35 lakh from the businessman's wife by convincing her to subdue her husband in the name of 'black magic'. Powai police said that they have registered an FIR against Badal Sharma (astrologer) and Paresh Gada (ex-boyfriend) for cheating and cheating and making false promises to make dishonest money. The money, which was dishonestly taken from the businessman's wife, was kept by the businessman to be given to his employees as Diwali bonus. The police is looking for the two, who duped the businessman's wife between October 13-18 and absconded after extorting money on the pretext of performing black magic. The businessman's 38-year-old wife got in touch with the astrologer after seeing an advertisement on the social media platform Instagram.
The police officer said that Paresh helped Badal in this work. The woman claimed that Badal had told her that he would perform black magic to control her husband. In fact, according to the woman, her husband only listened to his brother and family and used to fight with her. The 39-year-old businessman came to know about the fraud when he found Rs 35 lakh missing from the cupboard. He told, I had kept the cash in the cupboard to pay the salaries of the employees. Initially my wife did not tell me anything. However, when my brother and I took her into confidence, she told that she met an astrologer on social media with the help of her ex-boyfriend, who came and did a home inspection and took money to perform black magic. The wife also told that she also gave him gold ornaments. Please tell that 13 years ago the businessman's wife had an affair with Paresh. The matter was settled at that time. But after coming to know about the affair, there used to be frequent quarrels between the businessman and his wife.