Uttarakhand : Strict action taken against corruption, instead of serving lies against the government, Congress should save energy for the session – State media in-charge BJP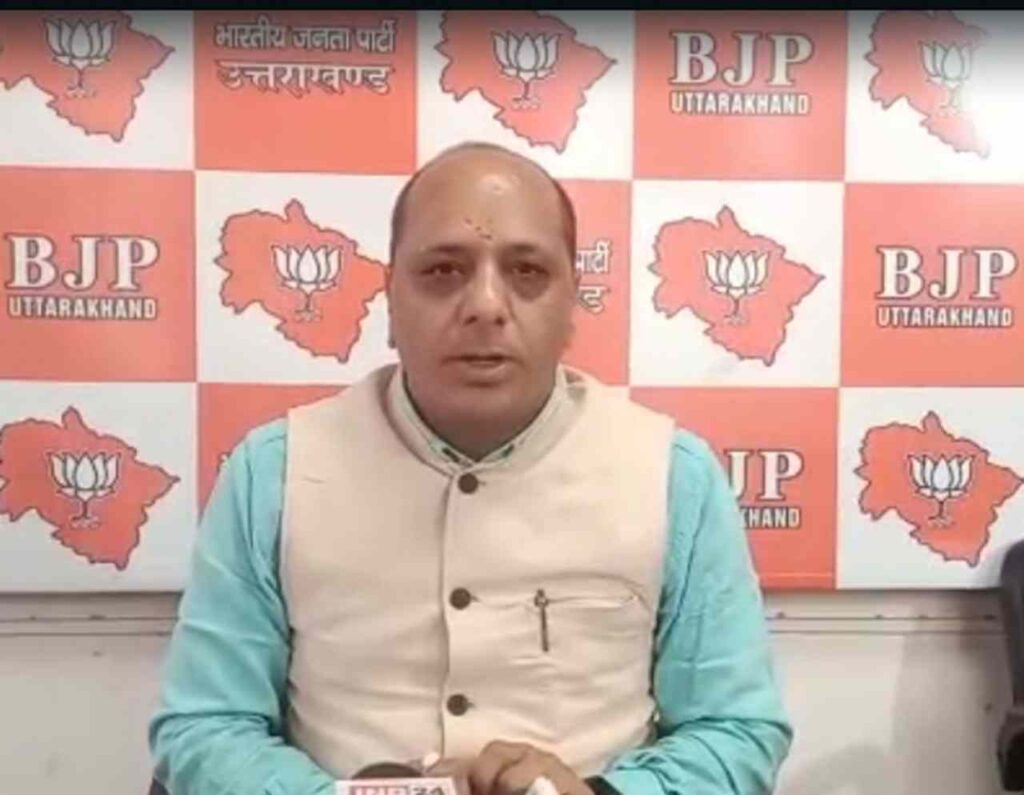 Accusing the Congress of spreading confusion and lies, the BJP claimed that the harshest and historic action against crime and corruption has been taken by the BJP government. He advised the Congress that instead of spending time in propaganda, it should conserve its energy for the Vidhan Sabha session. State media in-charge Manveer Chauhan, taunting the state Congress president, advised that he should save his strength for the assembly session as well, because the truth of the Dhami government's decisive steps cannot be denied even by telling a hundred lies on the Ankita case.
The state media in-charge said that the people of the state are well aware that the Dhami government arrested all the accused in the tragic Ankita episode in 24 hours and recovered the dead body in 48 hours. Gangster Act was imposed on the arrested accused and fast track court was recommended and in the same way all the culprits were brought behind the bars in all the cases of corruption that have come to the notice so far. He alleged that turning a blind eye to this truth, the Congress leaders are continuously engaged in spreading lies for political gains. On the instructions of its national leaders, it is working on the policy of proving the truth by repeating the lie again and again. Regarding the Ankita case and other criminal cases, he said that the people of the state and the families of the victims are satisfied with the intention of the government and the action taken so far, but the Congress leaders are rubbing their wounds by making irresponsible statements.
Chouhan sarcastically said that the Vidhansabha session has been convened from tomorrow to discuss the development plans of the state, in such a situation, Congress state president and all their MLAs should prepare to discuss the development of their areas instead of negative topics.