Uttarakhand : BJP will conduct public dialogue on the Women's Reservation and Religious Freedom Bill passed in the House – State media in-charge – BJP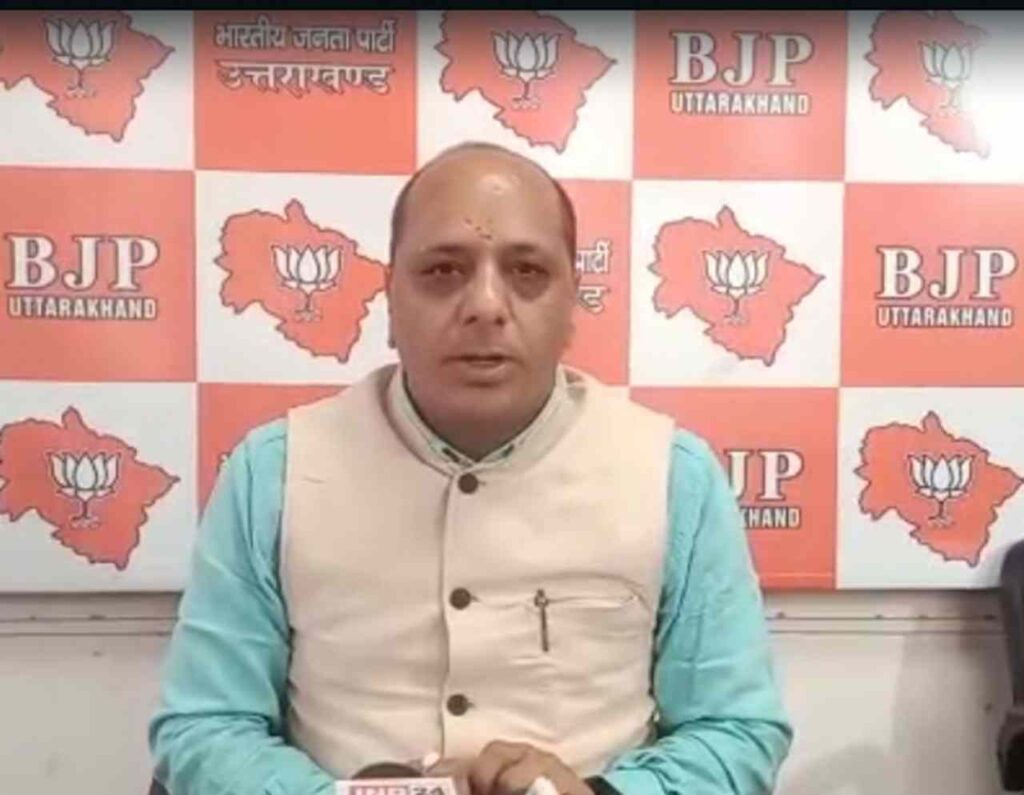 The BJP is going to create a dialogue with the public on a large scale regarding the utility of all the Bills including the historic Women's Reservation and Religious Freedom Amendment Bill passed in the House. Party state media in-charge Manveer Singh Chauhan informed that as per the instructions of state president Mahendra Bhatt, senior party officials, leaders and state spokespersons will go to all the districts and hold press talks on all the bills and create dialogue with the public.
Manveer Chauhan told that Chief Minister Pushkar Singh Dhami government's step of 30 per cent horizontal reservation for women will prove to be decisive in increasing economic and social participation of mother power in the state. Along with this, making the law against conversion strict is a far-sighted step to maintain demographic balance and law and order. He said that in the same way, the party has felt the need to coordinate among the public the detailed information about other bills related to public concerns passed in the Vidhansabha and the benefits derived from them. Under a program with this objective, senior leaders and state spokespersons of the party will address topic-based press conferences by visiting all the districts from December 6 to December 10. According to the program decided by the party, State Vice President Kailash Sharma Pithoragarh, Balwant Bhauryal Almora, State Media Incharge Manveer Singh Chauhan Tehri, Devendra Bhasin Roorkee, State Spokesperson Khajan Das Haridwar, Suresh Joshi Nainital (Haldwani) and Champawat, Madhu Bhatt Dehradun Rural (Vikas Nagar) ), Colonel Ajay Kothiyal Dehradun Mahanagar, Vinod Suyal Rishikesh, Hemant Ddhivedi Chamoli and Rudraprayag, Virendra Bisht Rudrapur, Naveen Thakur Kashipur, Vipin Kainthola Pauri (Srinagar), Prakash Rawat Ranikhet and Bageshwar, Honey Pathak Uttarkashi, Sunita Vidyarthi Kotdwar as key speakers Will interact with journalists in this form.