Big change in the rules of toll tax, this facility will be given to those who walk on the highway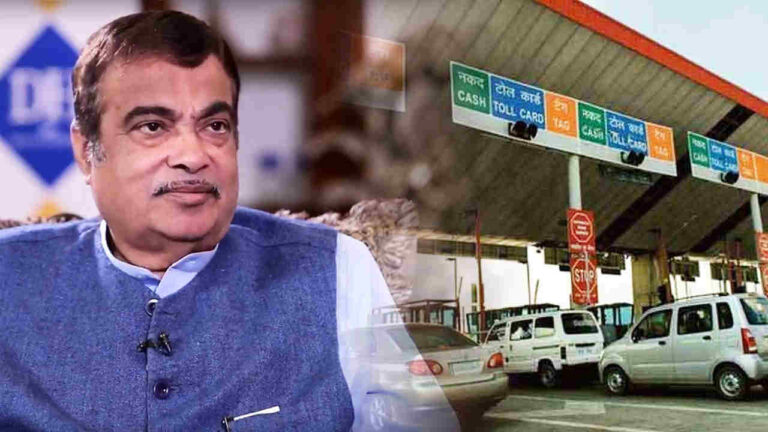 There is good news for the passengers traveling on the highway. The government may soon bring new rules regarding toll tax. Road Transport and Highways Minister Nitin Gadkari has said that before the year 2024, 26 green expressways will be ready in the country and India will be at par with America in terms of roads. . With this, it will be easier for the passengers of the highway route to travel, and not only this, there can be a change in the rules of toll tax.
Union Minister gave big information!
The Union Minister has also informed that a new technique to collect toll tax can be launched in the coming days. Nitin Gadkari said that two options are being considered for collecting the toll. The first option is to install 'GPS' system in cars while the second option is related to modern number plates. This will provide great convenience to the car users.
There is no provision for punishment
The Union Minister said that till now there is no provision of punishment for not paying toll in the country, no notice is given for this. But in the coming time, preparations are on to bring a new bill for this. Under this bill, if a passenger does not pay toll tax, then he may have to pay punishment or fine.
New rules will be made!
Nitin Gadkari told that for some time, emphasis is being laid on the new number plate, the work on the selection of which is going on. At present, if a person travels a distance of even 10 kilometers on the toll road, then he has to pay a fee of 75 kilometers, but in the new system, the fee will be charged only for the distance covered. He said that after the implementation of the new system, there will be no crowd at the toll booths and traffic will also not be affected. This will provide convenience to the passengers and will end the unnecessary time spent at the toll booth, due to which it will take less time to travel anywhere.
NHAI not in loss: Gadkari
The Union Minister said that the National Highways Authority of India (NHAI) is not going through any kind of financial crisis. The condition of NHAI is absolutely fine and there is no dearth of money with the ministry. He said that in the past two banks also offered loans to the National Highways Authority of India at low rates.