Tawang is just a trailer, the picture is yet to come… 3 Indian states included in China's 5 finger policy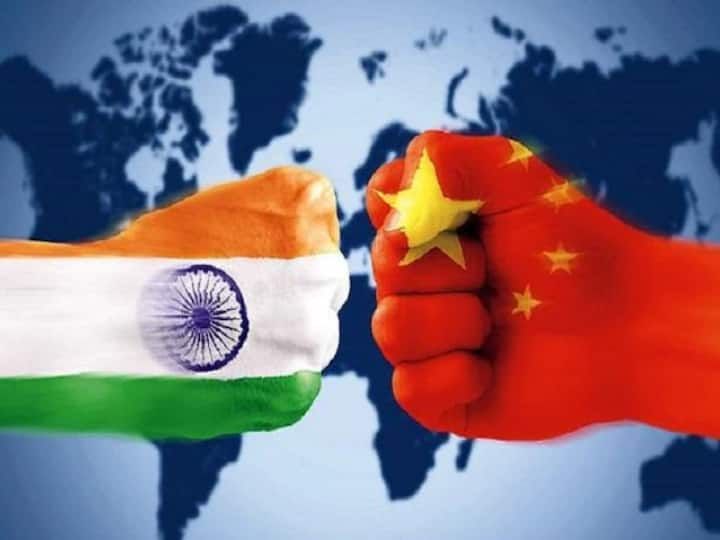 China, which is creating controversy all over the world, is not desisting from its cowardly antics. This country, which is completely blind about its expansionist policy, is continuously becoming aggressive with India. His troops infiltrated Tawang in Arunachal Pradesh, after which they clashed with the Indian Army. But China is not only doing this with India, but it also has disputes with other countries of the world regarding land and water. All its neighbors have become unhappy with this policy of expansionism. If we look at the world map, it will be known that China shares border with maximum 14 countries and has border disputes with almost all of them.
But do you know that whether it is India or Nepal, Bhutan or Tibet, China's conspiracy to occupy all is known as Five Finger Policy? How controversial it is, you can guess from the fact that even China itself does not officially name it but is always trying to shape it. Here, when the Communist Party assumed power in 1949, work on the policy of expansionism started. As soon as this government was formed, China occupied Tibet, East Turkestan and Inner Mongolia. At the same time after the civil war, a separate country named Taiwan came into existence, behind which China is still lying and tells it as its share. China did not stop here, but it also annexed Hong Kong in 1997 and Macau in 1999.
How much land is occupied in India?
In February this year, Minister of State for External Affairs V Muraleedharan had said in a written reply to a question in the Lok Sabha that China has illegally occupied 38,000 square kilometers of land in Ladakh. This occupation has been around for six decades. In 1963, Pakistan had given 5180 square kilometer area of PoK to China. Now, since this is also a part of India, in such a situation, China occupies a total of 43,180 square kilometers of India's land.
It is a matter of last year, then in the month of April, Lobsang Sangay, the head of Tibet's government-in-exile, said in a program about China that Tibet is just a means. The real aim of China is to capture the Himalayan regions which it calls Five Fingers. China is moving towards India after Tibet. He is maintaining tension on the border with India only to fulfill his purpose of this five finger policy. Tibet is a palm in his policy and it has an important role. He has occupied it since 1959.
After Tibet, China is trying to capture Ladakh, Nepal, Sikkim, Bhutan and Arunachal Pradesh. So that he can establish his monopoly in the Himalayan region. China has stepped up its efforts to achieve this objective. So let us now know in detail about his five finger policy.
Indian states included in China's five finger policy
The latest tension between China and India has happened in Arunachal Pradesh. In the 1962 war, the Chinese army penetrated deep into this Indian state and captured a large area. Today he has built a village on this illegal occupation. This area is also known as NEFA. China opposes the visit of any Indian leader in this area. It does not recognize the Indian passport of the people here. While China does not have any such evidence, which can prove that it is its land. China's stomach is still not full, it is still trying to capture other parts of Arunachal Pradesh.
Second Finger – Bhutan
India's peace-loving neighboring country and Bhutan situated on the eastern side is the second finger in this policy. China has been claiming this for a long time. India has a military treaty with Bhutan, under which it provides military assistance to this country. Indian forces look after the security here. However, to fool Bhutan, China sometimes pretends to provide attractive foreign investment and sometimes help.
Third Finger – Sikkim
Sikkim is an important part of India, which is also very beautiful in appearance. But it was not a part of it at the time of independence. Rather it was merged with India in the year 1975. Then China strongly opposed it. But he could not succeed in any of his moves. In today's time, China claims Sikkim as its own and Chinese forces have tried to infiltrate here many times.
Fourth finger – Nepal
No matter how much China claims to have good relations with Nepal, but it has bad eyes on this country too. A large part of Nepal is also occupied by China. Recently, the people of Nepal took to the streets and protested a lot against China regarding this. At one point, he had even requested India for military help. India has always been helping this country. But the communist government of Nepal kept on dancing at the behest of China for a long time.
Fifth Finger – Ladakh
China's actions in Ladakh are not hidden from anyone. His forces are constantly trying to infiltrate the Indian border. China is already in possession of a large area. Which is known as Aksai China. It used to be the territory of India once. China's eyes are on the Galvan Valley ahead. Where tension has remained since June, 2020. Nearly 16 rounds of meetings between the two countries have also proved to be futile.