Uttarakhand : The roadmap for development was prepared in Chintan Shivir, now the Dhami government will seal it in the cabinet meeting on 20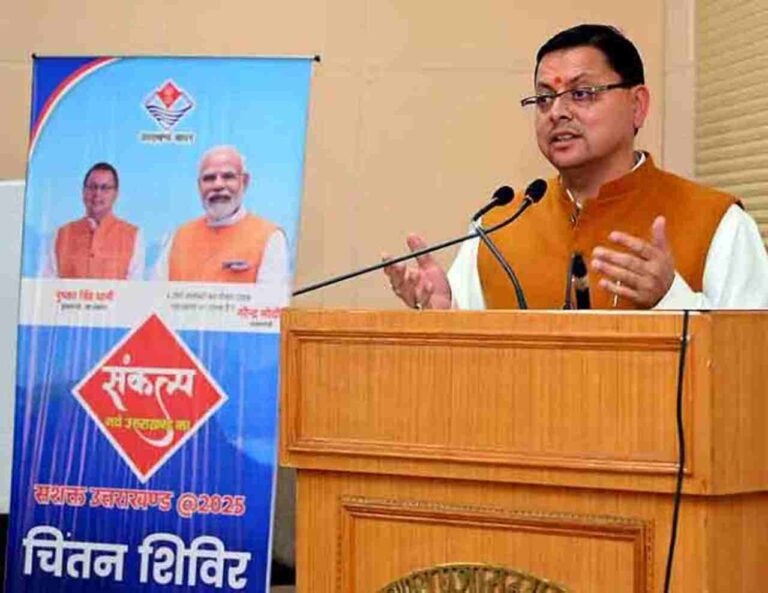 In order to realize the goal of a strong Uttarakhand to double the economic growth rate of Uttarakhand in the next five years, the Planning Department has prepared a proposal for a roadmap for development. This proposal will be approved in the state cabinet meeting on December 20. A contemplation camp was held in Mussoorie on the theme of Strong Uttarakhand @ 25. In this three-day Chintan Shivir, the ministers and bureaucrats of the state gave suggestions for improvement in policy, planning and regulations to make the state one of the leading states of the country by 2025. Sectors were selected which play an important role in speeding up the pace of development of the state. It was decided that controlled exploitation of these areas should be done through new technology and planning and other reforms.
For this, the planning department has prepared a proposal after reviewing all the suggestions received in the Chintan Shivir. The department will now present this proposal in the state cabinet meeting fixed on December 20. Secretary (Planning) Dr. R.K. Meenakshi Sundaram has confirmed this. According to him, after the proposal is decided in the cabinet, whatever administrative department will be decided for the work, it will also decide the time line for the work.
These major goals which will be helpful in double GDP
1. There will be measures to increase income, new resources will be sought.
2. New townships will be created and the focus will be on infrastructure development.
3. Industrial investment will be promoted, facilities will be provided to investors.
4. Infrastructure facilities will be increased to exploit the maximum potential of the state's tourism sector.
5. There will be focus in horticulture and agriculture sectors, new techniques will be adopted to improve varieties, increase production.
6. There will be micro planning for the development of rural areas.