Cheating in UP board exam, then fine will be imposed, property will be attached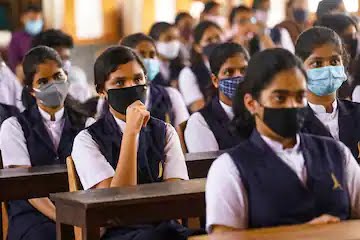 Those who cheat in the UP board exams are no longer safe. The Yogi Adityanath government of Uttar Pradesh has taken a big decision. Under this, if any board is caught cheating in the examination, then National Security Act i.e. Rasuka will be imposed on it. Not only this, if any teacher or other person is found involved in this, his property will be attached. With this decision of the Yogi government, the 'Munnabhaiyas' will be reined in. The government has taken a big decision before the board exams for class 10th and class 12th in Uttar Pradesh to be held in this session. Now, if found cheating in the board exams, action will be taken against such students under the National Security Act-1980 (NSA). Attachment will also be done if the teacher involved in this or anyone else is found involved.
Papers will be kept in double lock under CCTV surveillance
This time those schools have not been made examination centres, against which the STF had given the report. Exam papers will also be kept in double lock, for which a separate strong room has been made. CCTVs have been installed to monitor the strong room.
NSA and attachment order on copycats
According to Director General School Education Vijay Kiran Anand, he has reviewed the preparations by video conferencing with the education officers. Also issued instructions that the Uttar Pradesh government will do random checking of copies after the examination to make the UP board copy-free. UP government will impose NSA on students who cheat. FIR will be lodged against the Admin Room Invigilator of the examination center found involved in copying. Along with this, attachment action will also be taken against them.