Uttarakhand: Harda's fast is beyond justification, anti-budget session step in Gairsain – Manveer Chauhan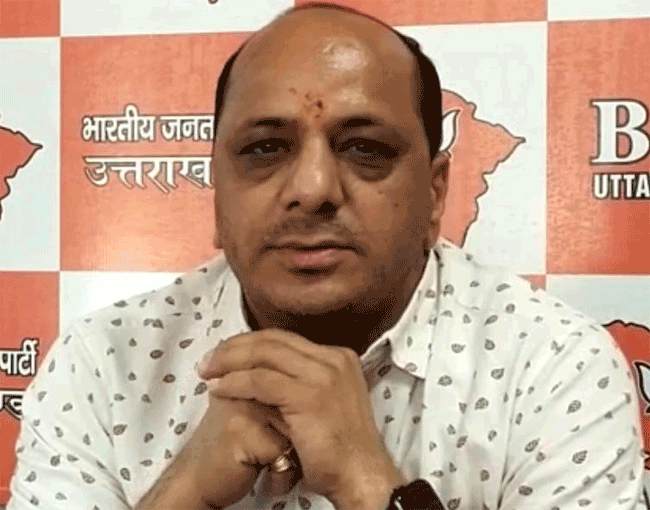 Questioning the propriety of former CM Harish Rawat's fast in Bharadisain, the BJP termed it as a step against the proposed budget session in Gairsain. BJP state media in-charge Manveer Singh Chauhan, while answering the questions of the media, said that the government is committed towards the development of Gairsain and the budget session is also going to be held there, so the people of the state are well aware of the reality of their politically motivated dharna.
Responding to Harish Rawat being stopped from going to Bharadisain, Chouhan said that it was the BJP that made Gairsain the summer capital and the government is implementing the development plans there in a better way. The government has already announced the budget session there. Everyone knows that after the Corona period, the session could not be held there in view of the Char Dham Yatra system and now the session is being held there, so what is the justification of the movement? Due to this, there is also a question on his intention whether he is in favor of the proposed budget session in Bharadisain or not.
Countering the allegations of Congress state president Mahara regarding corruption in the appointment process, Chouhan said that it is the BJP government, not the Congress, in which fair and strictest action is being taken against corruption. He said, corruption was only discussed in Congress governments and on the contrary protection was given. This is the reason, corruption in the state had reached its roots in various systems, which the Dhami government is on a mission to destroy completely. All the witnesses, whether corrupt or criminal, no matter how big an officer he is, how influential he is or associated with any political party, action has been taken against him without discrimination, in a transparent and strict manner. The law also took action against those who were found guilty and the party immediately expelled them from the party.