Uttarakhand: It is a great decision of the Dhami government to withdraw the cases filed against the youth – Manveer Chauhan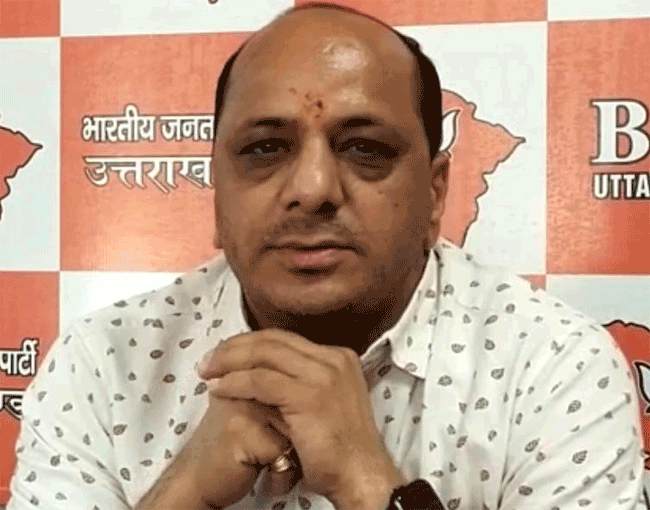 The BJP termed the CM's announcement to withdraw the cases filed against the youth during the unemployment movement as a great and welcome step. BJP state media in-charge Manveer Singh Chauhan said that this is a great decision in the interest of the youth. This incident is sad, but the way the cases will be withdrawn is pleasant. Chouhan said that by making the youth pawns, the Congress has been doing politics of selfishness. While young CM Dhami has taken many tough decisions keeping in view the interest of the youth and the unemployed. The future of the youth will be safe with transparent examinations and no one will be able to rob them of their rights.
He said that the stringent anti-copying law in the state is an example for other states of the country as well. However, parties like Congress are not able to digest this achievement and have resorted to protests to cover up their misdeeds. CM Pushkar Singh Dhami is the only one who has taken such decisions in the history of 22 years of the state, who investigated scams without looking at the time limit and sent the accused behind the bars. It was his moral courage and steadfast adherence to the policy of zero tolerance against corruption.
Chouhan said that in the budget passed last day in Gairsain, he has made adequate provisions focusing on the youth. Today, examinations are being conducted with full transparency and timeliness. Three examinations have been successfully conducted. Other examinations are being conducted as per the ongoing calendar. The resolve to make all competitive examinations copy-free is now going to bear fruit.
He said that the government is living up to all the promises. In this, the committee constituted for Uniform Civil Code is preparing the draft by taking suggestions from public representatives, various organizations, institutions, common people etc. Other states are also telling the draft of Uttarakhand better. The government has made a strict conversion law, so in order to give proper representation to the women of the state in government jobs, we have taken the decision of giving horizontal reservation of 30 percent to the women, we have done the work of putting it on the ground by enacting a law. There has been a qualitative improvement in the work culture through reforms like 10 percent reservation for state agitators, Apni Sarkar portal, e-office, CM helpline etc. Government has launched corruption free app 1064 to curb corruption. Serious action is being taken on the complaints received through this app. Ayushman cards have been made for more than 46 lakh 70 thousand people. Common people are getting benefit from this.