Uttar Pradesh / Etah: Father of two children was doing second marriage by lying, brother-in-law created panic by bringing police, groom caught by police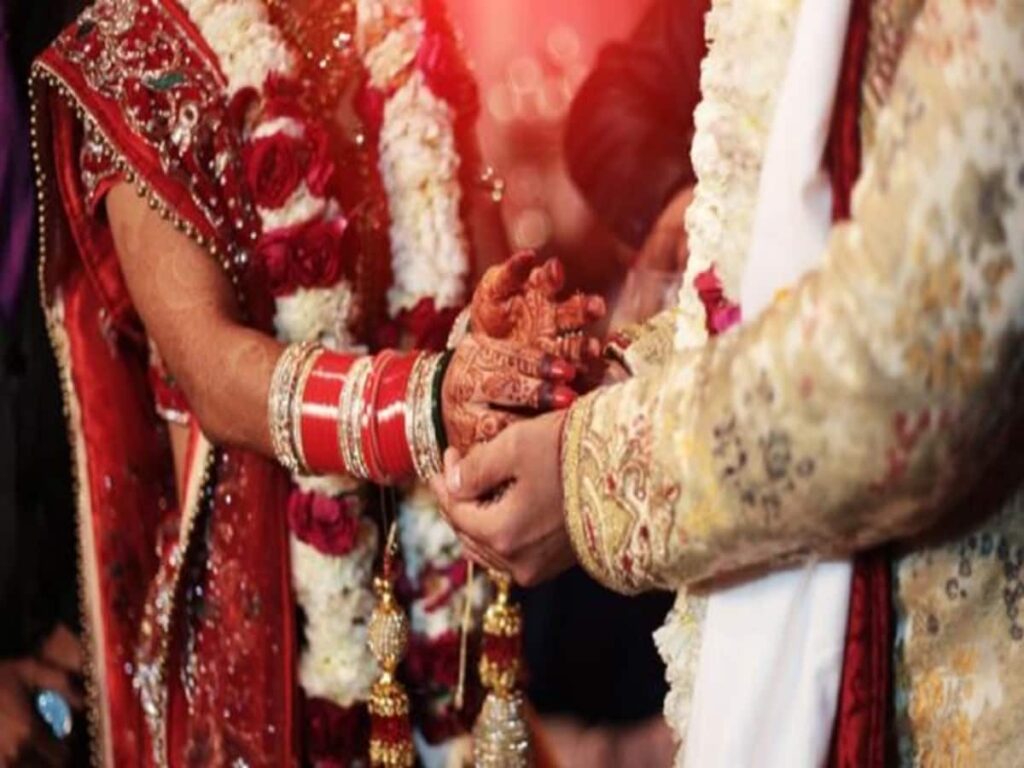 You must have heard many cases of getting married by telling lies, where people get married by telling lies as much as salt in flour, but a contrary case has come to the fore from Etah in Uttar Pradesh. Here on Thursday, it became expensive to marry the father of two children by bluffing. This secret came to know at the last moment, after which the new bride refused to marry. The police have registered a case against the groom and his family members. At present, the police is investigating the matter.
Case of kotwali rural area
Actually, this matter of marriage is of Kotwali rural area of Etah. The bridegroom Kapil Kumar from Bulandshahr's Sayana on Agra Road here arrived at the guest house on Thursday night with great fanfare. During this, the baraatis also fiercely danced the serpent. Everything was going on normally now. Jaimal started after Dwarpuja, here first wife Sweta's brother reached the spot with the police and told the handiwork of bridegroom Kapil. It is being told that on April 18, 2012, the groom first married Ramnivas Yadav, daughter of Sweta Yadav, a resident of Durga Colony in Kasganj district. In this, the groom had taken 20 lakh cash and a Scorpio car as dowry. After 11 years of marriage, the groom was going to take 15 lakh rupees in dowry from Durga Puri resident Shilpi.
The bride demanded action
After knowing this, the bride refused to marry the cheating groom. Kotwali rural police reached the information and arrested many people including the groom and his father. The aggrieved bride appealed to the SSP for justice and demanded strict action against the groom. Police has registered a case against bridegroom Kapil Yadav, his father Rambabu Yadav and mother Prabhavati sister Bina Yadav, besides Neha Yadav and her husband Yadvendra Yadav under the Dowry Act and other sections.