Hundreds of houses collapsed in several provinces due to earthquake in Afghanistan: UN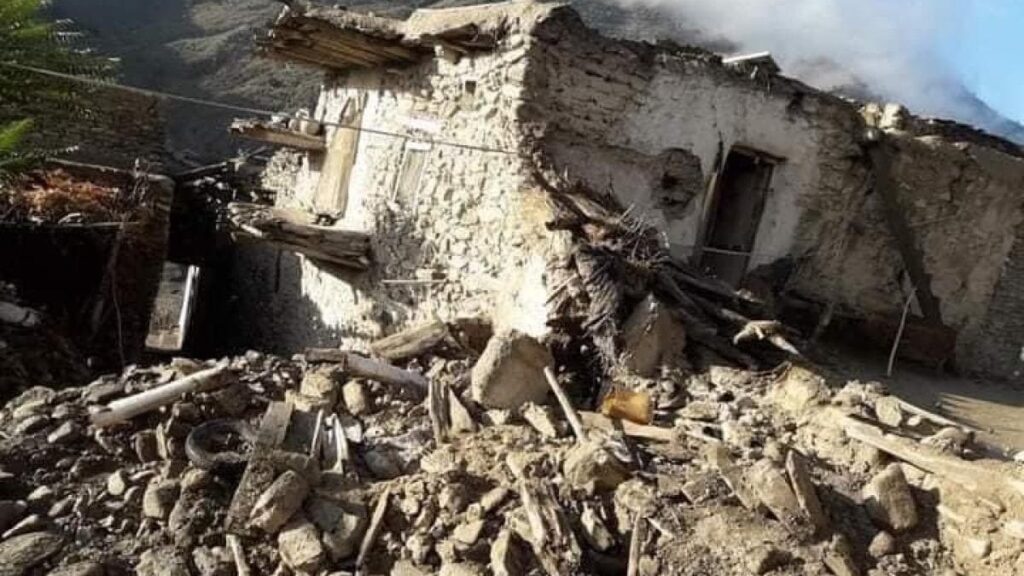 The United Nations Office for the Coordination of Humanitarian Affairs (OCHA) has said that the recent earthquake in Afghanistan damaged and destroyed about 665 houses in Badakhshan, Bamiyan, Panjshir, Parwan, Kunar, Laghman, Nangarhar, Samangan and Takhar provinces. Is done. OCHA said in a tweet on Wednesday that five people died in the earthquake in Badakhshan. 58 others have been injured. Assessment and response teams have been deployed to provide immediate relief to the affected families.
More than four people were killed and nearly 80 others were injured in the country's Badakhshan, Takhar and Laghman provinces, according to Afghanistan's Taliban-led Ministry of Public Health. The State Natural Disaster Management Ministry said that 63 houses were destroyed due to the powerful earthquake.
The damaged and destroyed houses were located in the Jurm district of Badakhshan province.
A powerful earthquake of 6.8 magnitude occurred in Afghanistan and neighboring countries on Tuesday. The US Geological Survey said the quake's epicenter was 40 km south-southeast of Jurm district in Afghanistan's Hindu Kush Mountains in Badakhshan province bordering Pakistan and Tajikistan.