Asaram's interim bail plea rejected in Supreme Court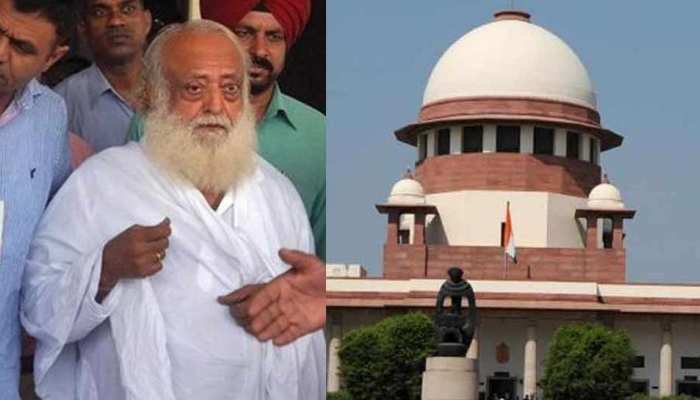 The petition to send for Ayurvedic treatment will be heard
Asaram Bapu, who is serving a sentence in jail for rape, has not got relief from the Supreme Court. The Supreme Court has refused to grant interim bail to Asaram. However, the top court has decided to examine whether Asaram Bapu, who is serving a life sentence in a rape case, can be shifted to an Ayurvedic hospital in Rajasthan for treatment.

Asaram, who is suffering from corona, has urged that he should not be kept on the help of allopathic medicines. In this regard, the Supreme Court has asked the state to present its side in this regard by Tuesday and now the matter will be heard on Tuesday. At the same time, the Supreme Court has sought a response from the state government in this regard.
The High Court had dismissed the petition for suspension of sentence for Asaram to be treated at a medical center of his choice. It is noteworthy that Asaram has received several sentences including life imprisonment in cases of sexual assault and various terms of imprisonment. During the hearing of the petition, the bench said, "We are not medical experts." . The court said, "We will ask the government to get them admitted there (at the Centre). Asaram's lawyer Siddharth Luthra told the Supreme Court that the CT scan showed that Asaram had 38 per cent lung damage and had viral pneumonia. Also, he suffers from gastro-intestinal diseases and has problems with oxygen. Let us inform that Asaram Bapu is serving his sentence in the Central Jail of Jodhpur since 2013.