Women will continue to get horizontal reservation! Supreme Court stays HC's decision, CM Dhami welcomes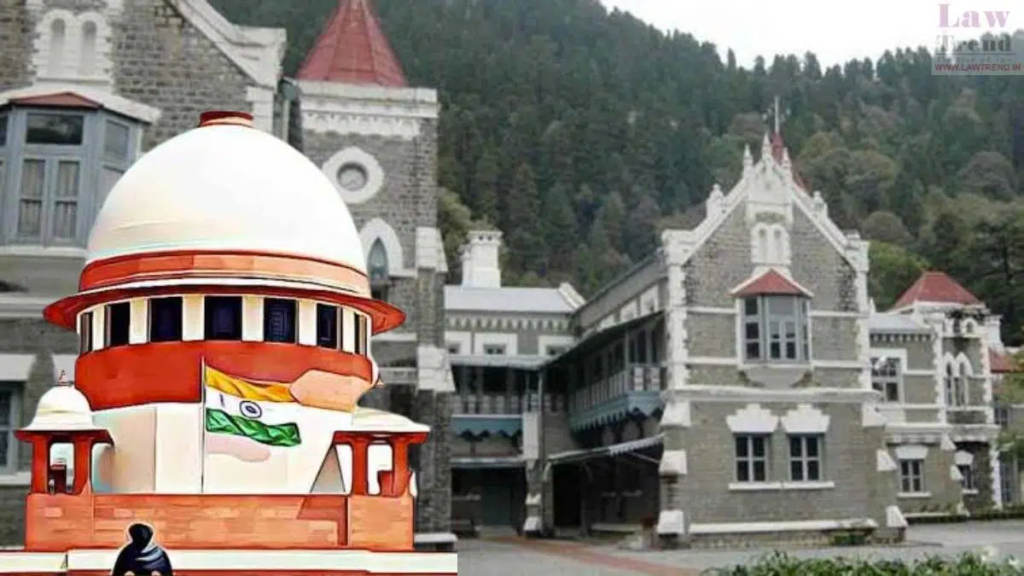 On a petition, the Nainital High Court had stayed the orders of horizontal reservation for women of the state. After the court's stay, the Uttarakhand government was under pressure to maintain the horizontal reservation. The Uttarakhand government again reached the Supreme Court regarding this matter. Hearing was held today on the Special Grace Petition (SLP) filed in the Supreme Court for 30 percent horizontal reservation for women of the state in Uttarakhand government jobs. The Supreme Court has stayed the order of the Nainital High Court. That is, now the women of Uttarakhand will get 30 percent horizontal reservation. When the Nainital High Court had stayed the state's orders on horizontal reservation for women on a petition, Chief Minister Pushkar Singh Dhami had assured that the government would enact a law to uphold the horizontal reservation for women and would go to the Supreme Court. Both these options were agreed in the state cabinet meeting and it was decided to bring an ordinance.
After filing the SLP in the Supreme Court, it was now heard in court number four today. This was confirmed in the Supreme Court by the state's Advocate on Record Vanshmana Shukla. The state cabinet had agreed to bring an ordinance for horizontal reservation of women. Chief Minister Pushkar Singh Dhami approved the proposal of the ordinance. The Personnel and Vigilance Department has sent the proposal to the Legislative. Experts also believed that bringing an ordinance before the SLP filed in the Supreme Court can strengthen the lobby.
What is the issue of 30% horizontal reservation for women?
Reservation for women in government jobs in Uttarakhand started from July 18, 2001
Then it started with 20 percent reservation.
This was increased to 30 per cent on July 24, 2006.
Uttarakhand women used to get 30% reservation from general quota (unreserved category) in UKPSC EXAM
turning point in 2021
Uttarakhand Combined Select Service Examination of Public Service Commission was held in 2021
Result declared in the same year 2021
Pavitra Chauhan, a woman candidate from Haryana, had gone to the High Court against it.
Pavitra's argument was that her marks were higher than the local candidate of Uttarakhand but she was thrown out.
Pavitra said – this reservation is contrary to Articles 14, 16, 19 and 21 of the Constitution.
Women's horizontal reservation banned in 2022
On August 24, 2022, the petitions filed against the 30 percent horizontal reservation were heard.
High Court stayed the mandate of 2006 giving 30% horizontal reservation
The Uttarakhand government has filed a special leave petition (SLP) in the Supreme Court.
Vamjana Shukla, Advocate on Record, Government of Uttarakhand has filed SLP.
Today the Supreme Court stayed the decision of the Nainital High Court