Rajasthan / Baran: The gangster sent a letter to the collector, said- tell the SP not to disturb my gang, business is slow now… there was a stir!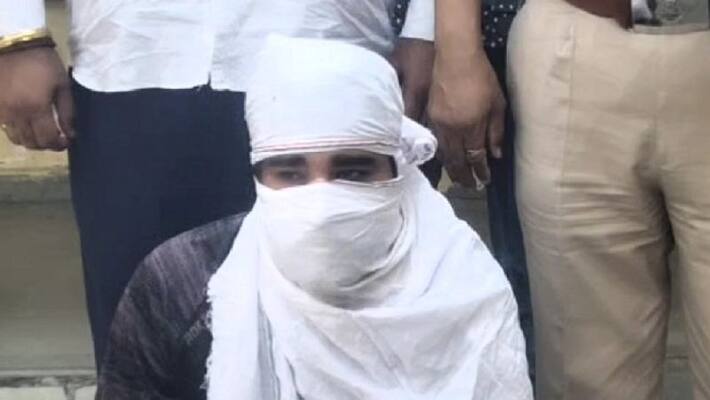 A gangster in Rajasthan's Baran district has written a letter to the collector and in this he has said that business is going on slow now. Tell your SP not to go after our gang. Tell me the money you need and it will be delivered. In this letter, the name and number of Kota's gangster Paramjit Singh has been given. The mobile number mentioned in the letter is currently switched off.
My gang in UP-MP Rajasthan…but your police is troubling…
The local police says that first it is being investigated whether the letter given to the collector was given by the right person or not. At present, Kota and Baran police have arrested many miscreants of Paramjit Singh's gang in the last few months. In this letter sent to Baran District Collector, it has been written that Collector sir, I am Paramjit Singh, my gang is in Uttar Pradesh and Madhya Pradesh as well as Rajasthan. Your police has been troubling you for many days. SP has troubled me a lot. Take whatever money you need but don't disturb my gang. If my gang gets upset, I will wipe them all out.
Threat to SP – keep sitting in the office, otherwise we will get you up from the world
It has been written for the SP to tell SP Jaideep Yadav to keep sitting in his office, don't worry too much. Otherwise I will get rid of them from this world. In this letter received in the name of Paramjit Singh, it has also been said that even if the policemen are cleared, there will be no death penalty.
Stirred from Collector to SP
The Collector has handed over this letter to Superintendent of Police Jaideep for investigation. Now Jaideep is trying to reach that accused through all means. It is worth mentioning that Paramjit Singh gang is active in Rajasthan, Madhya Pradesh and Uttar Pradesh, big crimes like theft, dacoity, loot have been committed by the miscreants of the gang. Many miscreants have also been arrested but in spite of that the whole gang has not been finished yet. Baran Superintendent of Police Jaideep says that when the police takes action, the miscreants go to other states. If the police there take action, they leave for some other state. But he will not be able to escape from the police for long. Be it Baran district or any other district of Rajasthan, criminals are no longer safe.