US journalist barred from watching World Cup match in Qatar for wearing Rainbow T-shirt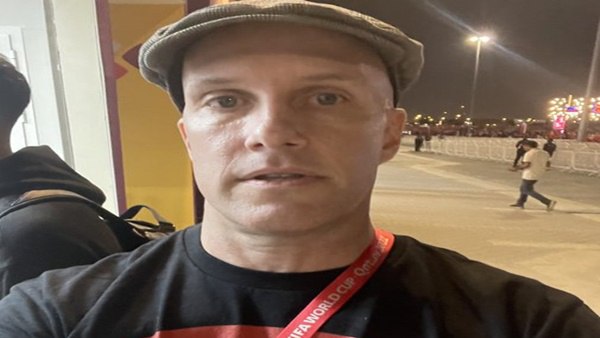 An American journalist says she was briefly detained on Monday as she entered a football World Cup stadium in Qatar because she was wearing a rainbow T-shirt in support of the LGBTQ community. Same sex relations are considered illegal in Qatar. According to Reuters, Grant Wahl, a well-known sports journalist, told on his website that the World Cup security officials told him against America's Wells. Wasn't allowed to enter the match at Ahmed Bin Ali Stadium and asked me to take off my shirt.
He said that when he tweeted about this, his phone was also taken away.
Wahl wrote on Twitter, I am fine, but it was not needed.
He further told that, the security commander later reached him and while apologizing, let him inside the stadium. He later received an apology from a representative of FIFA, the international football governing body.
Meanwhile, the team of seven countries of Europe participating in the World Cup on Monday allowed their captains to wear one-love armbands. FIFA warned that any player who wears a multi-colored armband will be given a yellow card. This multicolored armband was meant to promote diversity and inclusion.