Doctors removed 61 marbles from the girl's stomach, parents fainted after seeing X-ray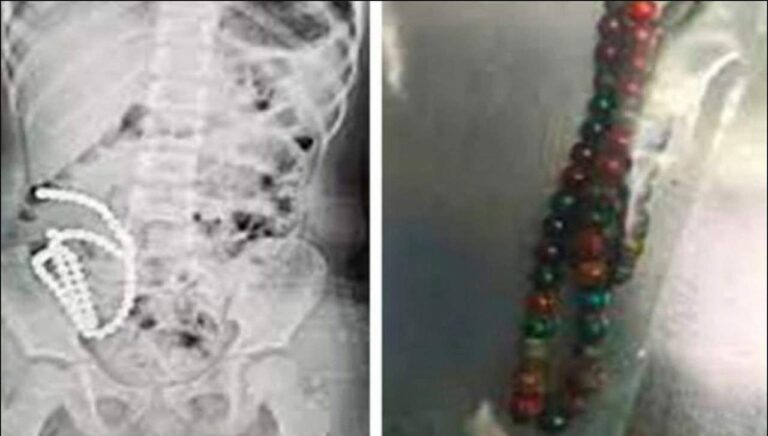 Sometimes when doctors do an operation, such reasons for stomach pain emerge that people are left bewildered. In this episode, a very dangerous case has come to light where a four-year-old girl was admitted to the hospital after complaining of stomach pain. When the X-ray report came, something came to the fore, on seeing which the girl's parents fainted.
Swallowed one by one!
Actually, this incident is from a city in China. Quoting the South China Morning Post in media reports, it has been told that this four-year-old girl had unknowingly swallowed these magnetic beads. All these were equal to the pearls of a very small rosary and this girl swallowed them one by one in her mouth. The parents were not aware of this.
When the X-ray report came..
After a few days, the girl started feeling severe pain in her stomach. After this, when the girl was shown to the doctors at an interval of about a month, they did an X-ray and when the X-ray report came, the girl's parents were shocked. Doctors told that there are small marbles in the stomach of the girl. After seeing the report, the doctors told that their number is very high.
More than a dozen holes in the intestine
After this, the child's surgery was done. The condition had become such that due to these, more than a dozen holes were made in the intestine of the girl child. If there was a delay in the surgery, then this girl's life could have been lost. Doctors have removed 61 magnetic beads from the stomach of this girl. After the surgery which lasted for 3 hours, he is now out of danger.