Railways canceled these 304 trains today, 335 trains running late due to fog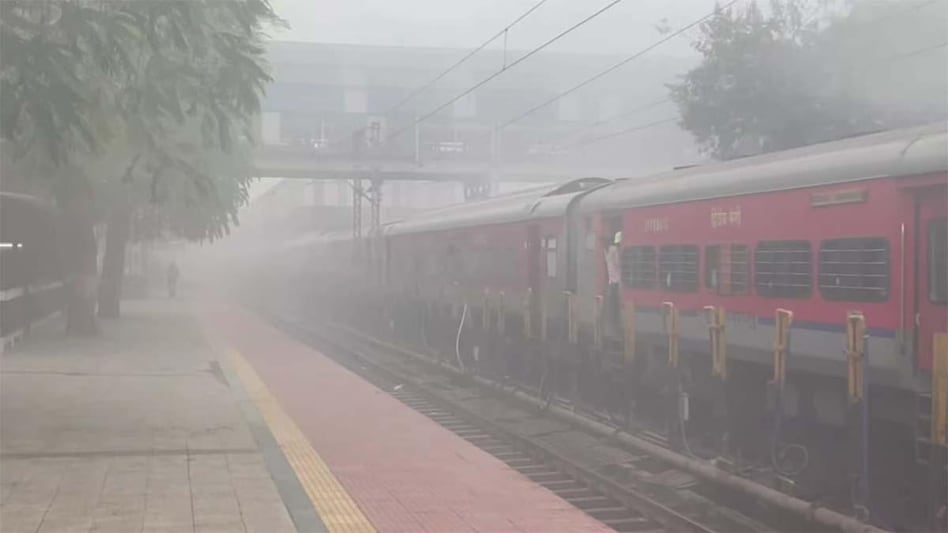 In North India, the maximum effect of cold and fog is being seen on the rail traffic. Due to fog, many trains are running late by 5 to 6 hours from their scheduled time due to brakes on the speed of trains. The list of affected trains is issued everyday by the Indian Railways. In which cancel, divert and reschedule trains are included due to various reasons.
According to the update on the official website of National Train Inquiry System (NTES) of Indian Railways at enquiry.indianrail.gov.in till around 1 pm, 260 trains were fully canceled. Whereas, 44 trains have been partially cancelled.
In which 152 trains have been canceled due to fog. While 335 trains are running late. Let us tell you that this list of canceled trains includes the trains canceled due to different reasons for the routes of different states of the country including UP, Bihar, Punjab. In such a situation, passengers are advised to check the list of canceled trains before leaving home for train travel.
Let's know which trains are running late
Train number 12801 coming from Puri to Delhi is running late by 5 hours from its scheduled time arriving at New Delhi. Train number 18238 Chhattisgarh Express coming from Amritsar to Bilaspur is running late by 5 hours from its scheduled time.  Whereas, the Bihar Sampark Kranti coming from Darbhanga to New Delhi is running late by 4 hours 30 minutes.
Apart from this, the list issued by the Northern Railway includes 42 trains which are running late.  Malda to Delhi Farakka Express train number 13483 is running late by two and a half hours from its scheduled time.  Whereas, Rewa to Anand Vihar 12427 is running late by about 5 hours.
Railways canceled these trains today
If you are going to travel by train, then check in advance that the train by which you have to travel is not canceled or late. Before traveling, passengers can also get updates related to trains through railway helpline 139.  , can check the complete list through the official railway website enquiry.indianrail.gov.in Apart from this, information about cancellation, route divert and rescheduling of trains can also be obtained through NTES mobile app.