Government bans BBC documentary on PM Modi, orders to block YouTube-Twitter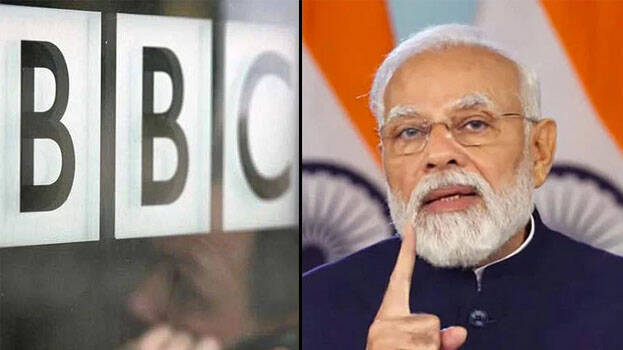 The Government of India has blocked Prime Minister Narendra Modi's video on YouTube and Twitter in which he has been criticized. This video is a clip from a BBC documentary. Actually BBC has made a documentary named India: The Modi Question, a clip of the first episode of which is going viral. According to reports, the Ministry of Information and Broadcasting has ordered YouTube and Twitter to block the video.
About 50 tweets have been made regarding this video, they have also been blocked. This order has been given under the emergency powers of IT Rules 2021. This documentary is based on Gujarat riots 2002. This viral video has been described as propaganda against PM Modi.
On the video going viral, Ministry of External Affairs spokesperson Arindam Bagchi said during a weekly media briefing that the partiality and lack of objectivity and the clearly continuing colonial mindset are clearly visible. By the way, for your information, let us tell you that this BBC documentary has not been released in India.
The report states that some reliable sources have confirmed that senior officials of the Ministries of Home and Information Broadcasting, including the Ministry of External Affairs, have examined the documentary and found that the film seeks to attack the authority and credibility of PM Modi, the country's Supreme Court. Effort.