Uttarakhand: In its time, Congress government remained partner in illegal liquor business – Manveer Singh Chauhan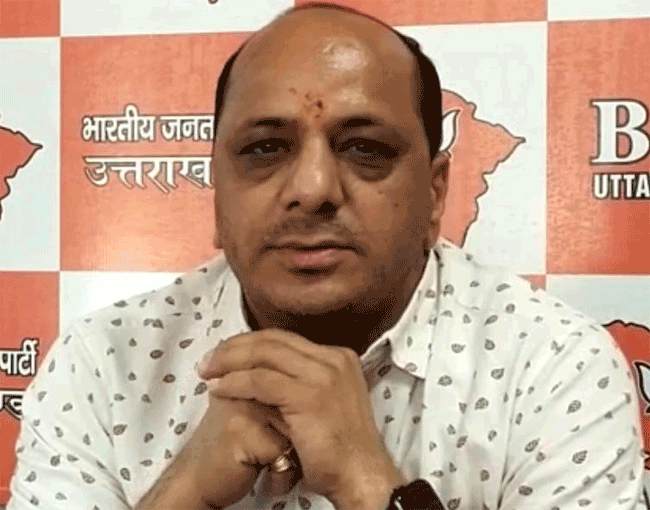 The BJP said that the illegal liquor and drug trade in the Congress government is not only inflamed, but the government has been a partner in illegal drug business. BJP's state media in -charge Manveer Singh Chauhan retaliated on the allegations of former CM Harish Rawat and said that during that period, only the liquor policy of the state used to prepare the mafia. In that period, the sting operation of the excise is its proof and how the mafia intervened in the government was revealed. He said that the famous liquor Dennis scam exposed the government's poll about how mafia the government has been. At that time, the government was promoting drug addiction instead of providing employment to the youth. Qualityless liquor was like playing with health, but the government kept claiming itself to be right.
Chauhan said that not only the liquor mafia, but also the mafia dominated from the drug trade to other areas. From other states, the supply of liquor was smugglers and the government remained mute spectators. The laws continued according to the law mafia.
He said that today there is a rule of law in the state and the police has open leave to work under pressure to curb crime. A separate wing of STF is formed and responsibility has been fixed for action against drug addicts. He said that today the government is working without pressure and impartial to bring those who break the law under the purview of the law. Those who protect the first mafia are now reading policy knowledge, which is ridiculous. He said that due to the growing mafia culture in the Congress rule, the public pushed it on the grocery.