"Harish Rawat" gave a befitting reply to "Baba Ramdev", Baba had given a statement about Rahul Gandhi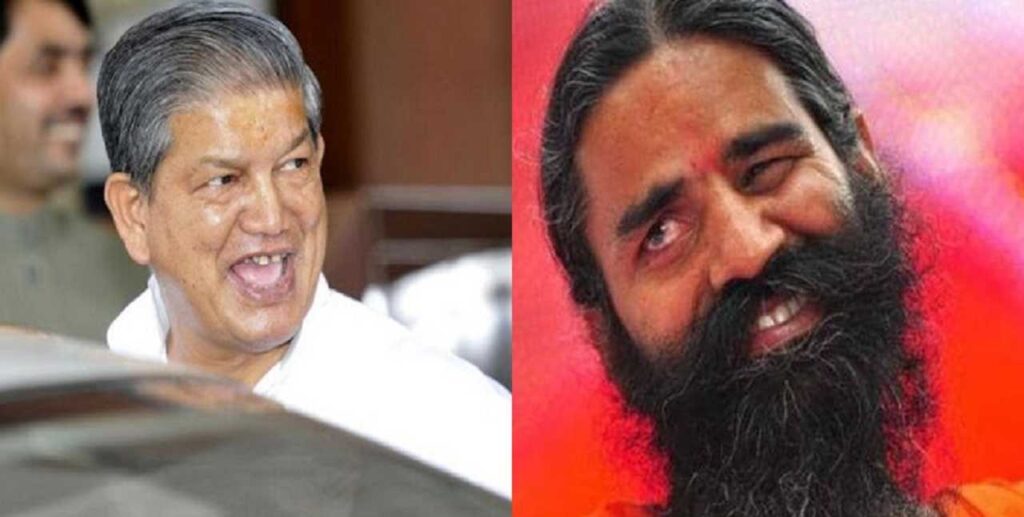 In Dharmanagari Haridwar, Uttarakhand Congress took out a hand-to-hand yatra. About a month back, the Hath Se Hath Jodo Yatra was started by Congress State President Karan Mahara from Harki Paidi. In this sequence, on March 11, under the leadership of Harish Rawat, this yatra started from Aryanagar Chowk in Haridwar, passed through Rail Chowki, Bazar Chowki, Jatwara Bridge and ended at Punjabi Dharamshala. Harish Rawat, who participated in the yatra, said that the main objective of this yatra is to make the economic failures of the BJP public. Along with this, he told Baba Ramdev's reaction on Rahul Gandhi's statement to be the voice of a saint and asked him to learn from him.
Participating in the Hath Se Hath Jodo Yatra of Congress, which started from Aryanagar Chowk in Haridwar on Saturday, former Chief Minister Harish Rawat while talking to reporters said that the main objective of Hath Se Hath Jodo is to show the failure of the economic policies of the central government of BJP. to reach. Today inflation and unemployment are at their peak. Women, farmers and businessmen are being unheard of. On all these issues, the Congress is working to reach the public through this yatra.
Truth always truth
Speaking on the reaction given by Yoga Guru Baba Ramdev to Rahul Gandhi's statement abroad, he said that truth is always truth. Whether it is spoken in India or in Washington or London. He said that Yoga Guru Baba Ramdev is talking about the truth today. But he did not see this truth at that time, when senior BJP leaders were making statements about the former Prime Ministers and governments of the country by going abroad.
Harish Rawat will go to Gairsain
With this, Harish Rawat said on the question of Uttarakhand Congress joining the Gairsain march during the budget session to be held in Gairsain, although he did not want to go to Gairsain. But, now on the orders of the party, he will definitely go to Gairsain and will definitely raise the issues of the people and the failures of the state government.