Uttarakhand: Congress is misusing the media of public interest, doing bad propaganda – Manveer Chauhan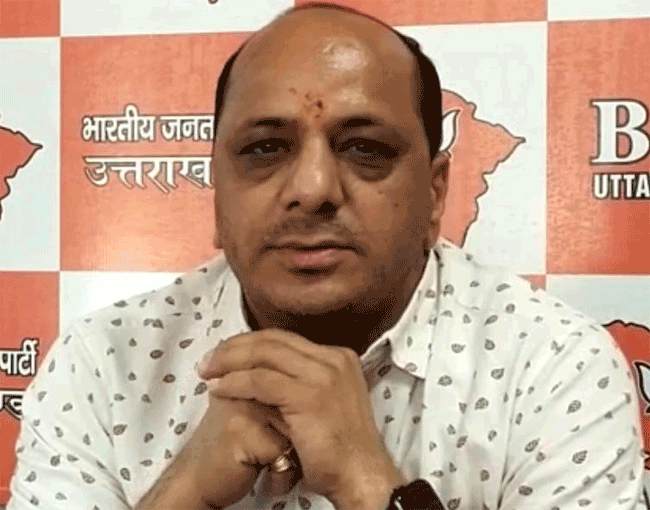 The BJP alleged that the Congress is misusing the social media mediums like Facebook, Twitter, YouTube for propaganda for the sake of personal interest. State media in-charge Manveer Singh Chauhan said that the Congress has no idea and is spreading negativity and rancor among the common people for political purposes. By broadcasting the protest of any party or organization through its social media account, it is making its existence felt. This is enough to expose his duplicitous character.
Chouhan has targeted Congress leaders for editing social media accounts in a very irresponsible and insensitive manner. He said that Congressmen are creating a negative environment by spreading propaganda against the honest recruitment process by making the photo-videos near their assembly viral on their official page for the purpose of taking political advantage by provoking the youth of the unemployed union. On the other hand, those in favor of taking back the employees fired due to wrong appointment process sit on dharna with them in front of the Vidhansabha and also hand over letters in writing. The same Congressmen who used to agitate for action on fake appointments in the Vidhansabha from the beginning and do not get tired of calling CBI a pawn of the Central Government from Parliament as well as in foreign countries, and now these people are making CBI investigation their target on all issues in the state. Have been
Chouhan said that Congress has been shaken on the ground and now it is trying to wage political war through social media as a means of public interest, which is its unsuccessful attempt. Politics is possible through service work and Congress does not have time for this. The public is fully aware of the works of the government, and is alert to the propaganda of the Congress. The government has drawn a blueprint for development and is working accordingly. As far as the unemployed are concerned, in the form of an anti-copying law, the government has prepared such a shield that it is not easy but impossible for the copying mafia to penetrate.