Approval given to PM Modi's suggestion, old Parliament will be known as 'Samvidhan Sadan'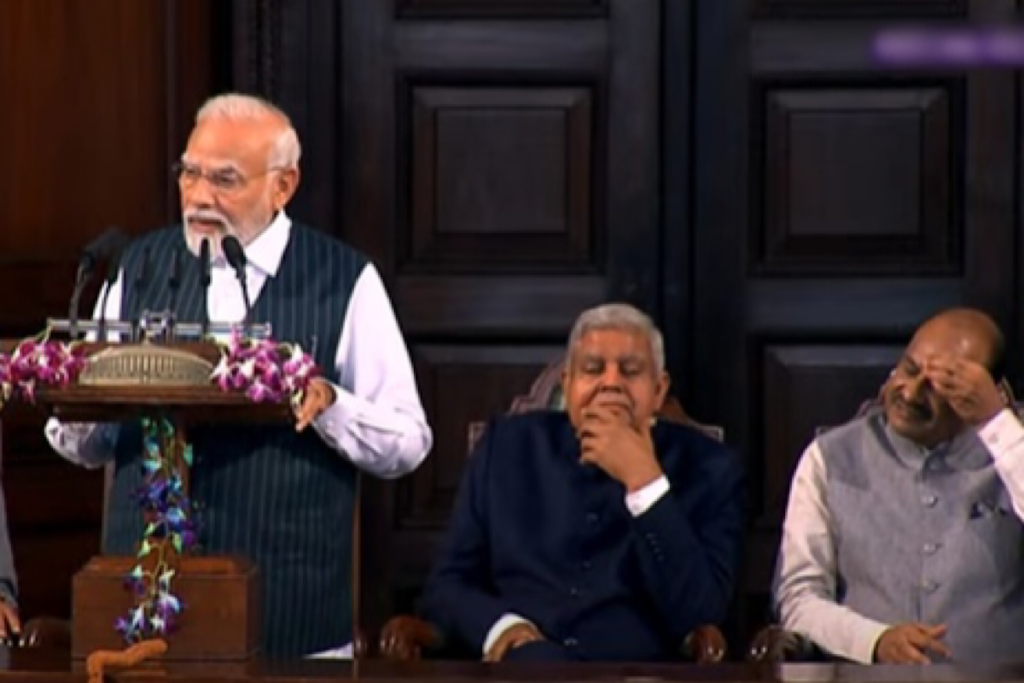 PM Modi's suggestion has been accepted in which he said that the old Parliament building should be known as Constitution House. Lok Sabha Speaker gave information about this in the new Parliament. Speaker Om Birla said that the old Parliament will be known as 'Samvidhan Sadan'.
What did PM Modi say while giving the suggestion?
PM Modi had said that I have one suggestion that when we are going to the new Parliament, its (old Parliament House) dignity should never be diminished. It should not be abandoned by just building the old Parliament building. I request that if you agree then it should be known as 'Samvidhan Sadan'.
This was said during his address in the old Parliament House
PM Modi today addressed all the MPs in the Central Hall of the Old Parliament House. He said that today in the new Parliament House we all are going together to create Shri Ganesh of the new future. Today, we are moving towards the new building here with the intention of reiterating the resolve of a developed India, getting resolute and working whole-heartedly to fulfill it.
The PM had said that freedom from Article 370 was achieved through the Parliament and Muslim sisters also got justice in the same Parliament. Parliament made laws for transgenders and disabled people. Through this, we have also taken steps towards providing jobs, education, health and other facilities to transgenders with harmony and respect. I had said from the Red Fort that this is the time, this is the right time. The direction in which India is moving will definitely yield results.