Uttar Pradesh / Etawah: The 'newbie' groom offered the car found in dowry to relatives, aunt's death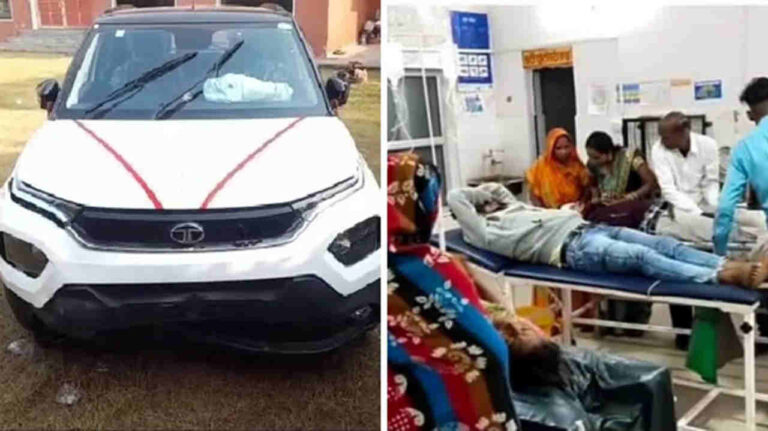 The dowry car became a call for relatives in Etawah, Uttar Pradesh. In fact, a Tilakotsav marriage program was going on at Kavya Marriage Home at night under Ikdil police station area of ​​Etawah district. All the relatives had come. If the groom is a constable in the police PAC, then the dowry also came big. The bride's side gifted the car in Tilakotsav itself. In dowry, the groom got a Tata Punch model car. At that time the relatives were curious to see the gifted car, when some relatives were having food. The DJ was playing. People were dancing. Then the car which came in dowry was being worshipped. At the same time, the constable posted in the PAC, who had become the groom, was married to him, he was made to sit on the driving seat.
The groom started the car. The car went out of control and rammed into the temple platform inside the marriage home, hitting the guests who had gone to eat the food. There was a scream. At that time the guests were eating food. The car hit the groom's aunt. The aunt was seriously injured and died on the way to the hospital. Several other relatives were also injured, who are undergoing treatment at the hospital.
The guard of the marriage home, Prem Babu, told that the coconut shell was being broken under the car, at that time the brother-in-law of the groom said that start the car and show it. At that time the groom started the car and the car ran uncontrollably and entered in the midst of the people eating food, at that time there was a lot of chaos, many relatives got hurt a lot.