Another decision of Elon Musk, money will have to be paid for messaging on Twitter!
Elon Musk has bought microblogging site Twitter for $44 billion. Since becoming the owner of Twitter, there has been a whole ruckus. Some are troubled by the blue tick being paid, while some are troubled that they are not getting the blue tick.
It is also being said about Elon Musk that he has ordered to work 12 hours a week without leave. Now meanwhile, a news is coming that money will also have to be paid for direct messaging on Twitter, although there is no information about whether it will be part of Twitter Blue subscription or not.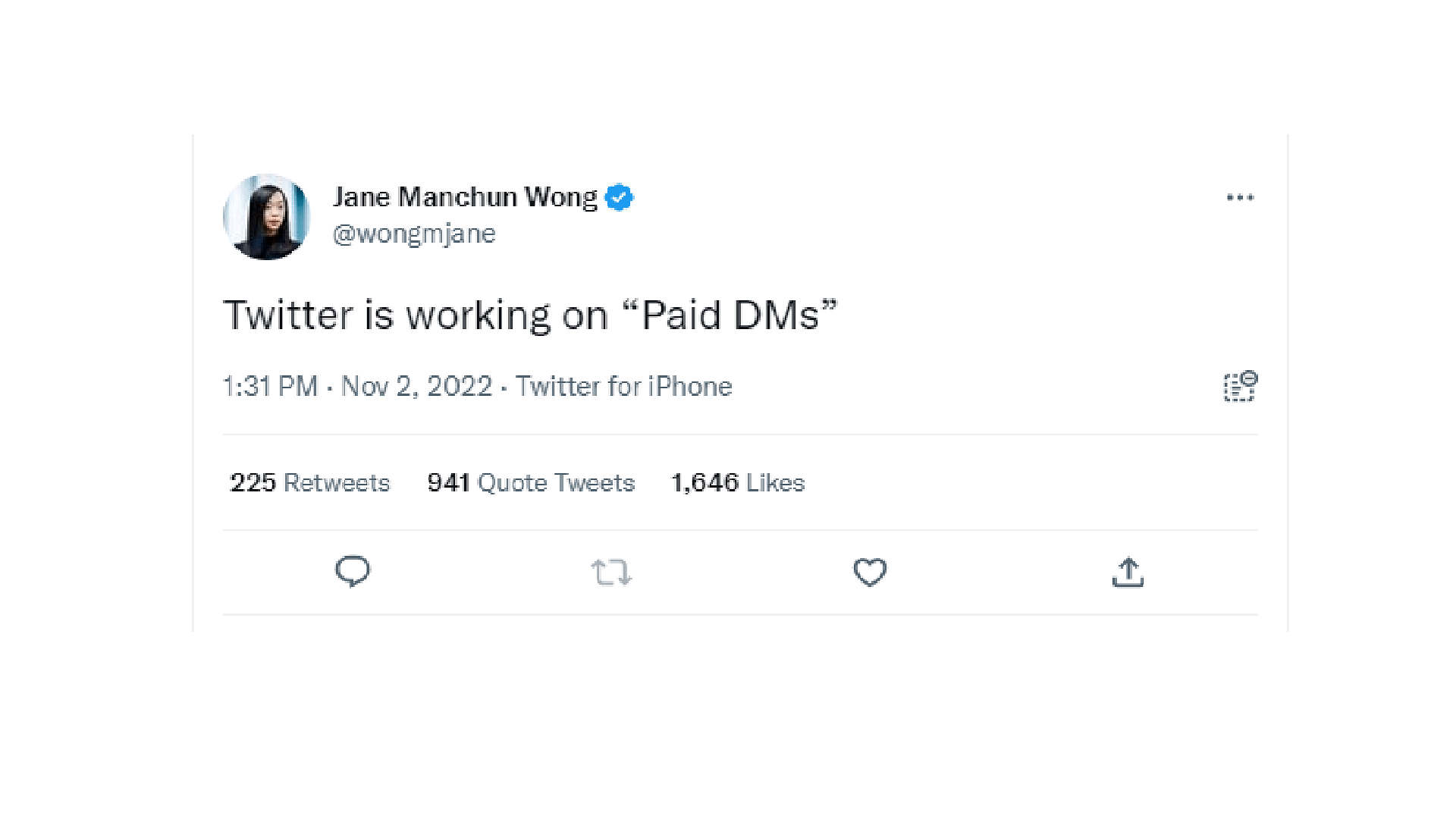 Famous app researcher Jane Manchun Wong has tweeted that money will also have to be paid for sending messages on Twitter, although no statement has come from Elon Musk or Twitter yet.
50% layoff
After expelling all the big officers including CEO Parag Agarwal, it is now reported that Elon Musk can also reduce the workforce. If reports are to be believed, Elon Musk has planned to remove 3700 employees from Twitter. At present, Twitter has about 7500 employees.
Twitter is the best platform
Elon Musk said in a tweet on Wednesday that Twitter is the most interesting place on the Internet, so you are reading this tweet right now. Earlier, he had tweeted that there is criticism from both left and right wing but it is a good sign. Here you get what you pay for.