Rajasthan / Pali : 42 year old man dies while dancing at sister-in-law's wedding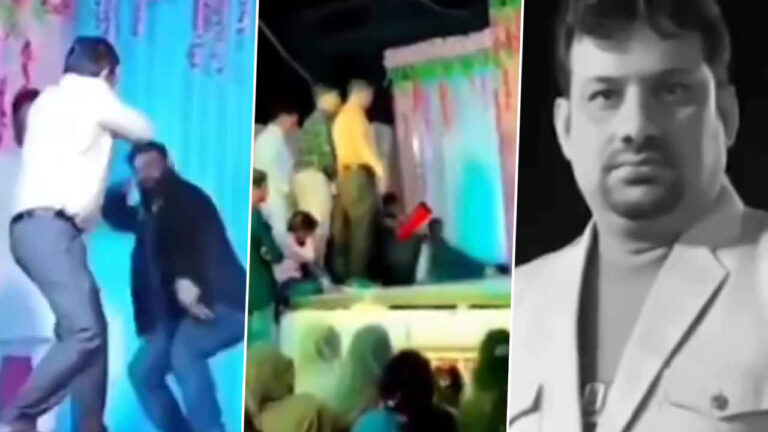 These days, incidents of sudden heart attack, cardiac arrest and death immediately after that are coming to the fore all over the world. The latest case is from Pali district of Rajasthan, from where a painful video has come to the fore. Here a young man died while dancing on the stage in a wedding program. He fell on the stage.
साली की शादी में डांस करते वक्त 42 साल के व्यक्ति की मौत#Viral #ViralVideo #heartattack pic.twitter.com/xY0TCtWHQG

— News24 (@news24tvchannel) November 13, 2022
Let us tell you that this matter is of Friday night in Mahatma Gandhi Colony of the district. Abdul Salim Pathan, 42, a resident of Pali's Ranawas station (Marwar Junction), was a PTI (Physical Training Instructor) in a government school. He along with his wife and two children had come to the in-laws house of Bhairughat Pinjaron Ka Bas. His sister-in-law's wedding was on Saturday.
Women's music was going on in the house on Friday. Abdul Salim was also dancing on stage with relatives. While dancing, he suddenly fell on the stage. Relatives tried to lift him, but there was no movement in his body. He was rushed to the hospital, where doctors declared him brought dead. It is being told that his death was due to a heart attack. The cause of death will come out only after the post-mortem report comes.