Uttarakhand : Dhami cabinet's biggest decision, High Court will shift from Nainital to Haldwani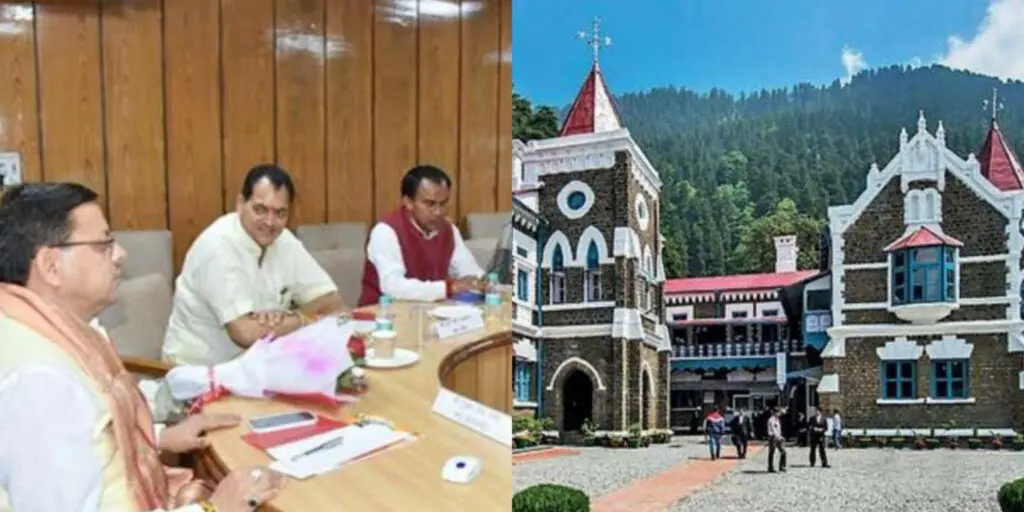 In the cabinet meeting of Uttarakhand's Dhami government, 22 points have been approved. It is being told that a decision has been taken to shift the High Court to Haldwani. Please tell that now there is a High Court in Nainital. At the same time, forced conversion will now be a cognizable offense in Uttarakhand. In the new law, there will be a provision of 10 years of punishment in the case of forced conversion and love jihad.
Significantly, for a long time there was discussion on shifting the High Court from Nainital to Haldwani. The shifting of the High Court is considered an important step regarding the pressure on Nainital. Many such reports have also come to the fore till now that land is also being selected for the High Court in Haldwani. It will be interesting to see how this decision is implemented in the coming days.
These decisions were made
The law of conversion will be strict. 10 years sentence
In-principle approval for shifting the Nainital High Court to Haldwani.
Relief to cattle rearers from expensive straw, the government increased the subsidy. Subsidy increased on straw and silage.
Rules in lieu of payment to skill development center operators.
Now the operators will get the training payment in not three but four installments.
Milk Development Department will also give 75 percent subsidy on the lines of cooperative. Till now it was 50 percent.
52 thousand cattle herders associated with milk cooperatives will get benefits.
Discussed
The meeting also discussed the proposal of 10 percent horizontal reservation for state agitators in state service. Apart from this, recruitment of guest teachers in education department, approval of nursing recruitment rules, provision of one state one royalty in mining policy, proposal of maternity leave benefit to PRD jawans can also be brought up for discussion in the meeting. Proposals related to Housing Development Department, Revenue, PWD, Home Department can also be brought for discussion in the cabinet.