Uttarakhand : Chauhan said – Pritam's invitation to the secretariat is a matter of churning for the Congress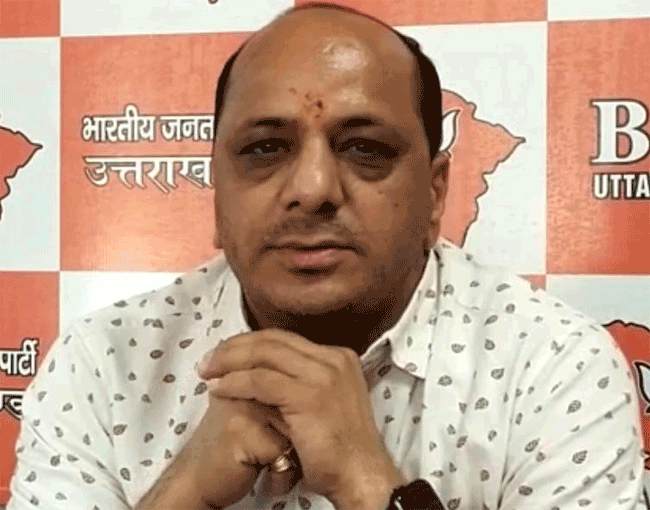 Questioning the Secretariat march by former Congress President, former Leader of Opposition Pritam Singh, the BJP said that if he has really invited the BJP to march, then it is a matter of churning for the Congress. Party's state media in-charge Manveer Singh Chauhan said that there is competition in the Congress for different rallies, picketing and demonstrations and this is a matter related to sheer factionalism. In such a situation, whether Congress leaders are coming out on public issues or branding themselves, it is a matter of thinking. Chouhan said that the news of absence of State President Mahara, Leader of Opposition Yashpal Arya and Harish Rawat is also coming in his programme. Now, due to not getting the support of their near and dear ones, they are worried about their numerical strength and this has been happening in the programs organized earlier also. He said that the Congress should unite and consult among themselves on the issues first.
Chouhan said that the government is working towards breaking the back of the copycat mafia in the paper leak case on the issues on which the ex-president secretariat is marching. Ankita's killer is behind bars. The same employment opportunities are open for the unemployed, so there is rule of law in the state.
Chouhan said on the statement made by State President Karan Mahara regarding conversion, that the reaction of the Congress is natural. Congress has been a nurturer and supporter of appeasement, so it cannot be expected from it. He said that the need for a strong law has been felt in Devbhoomi to put an end to such incidents and therefore this step taken by the cabinet of Chief Minister Pushkar Singh Dhami is welcome.