Uttar Pradesh / Shamli : Two and a half feet tall 'Sharif' also needs a wife, said with folded hands to the DM – I need someone to cook bread and feed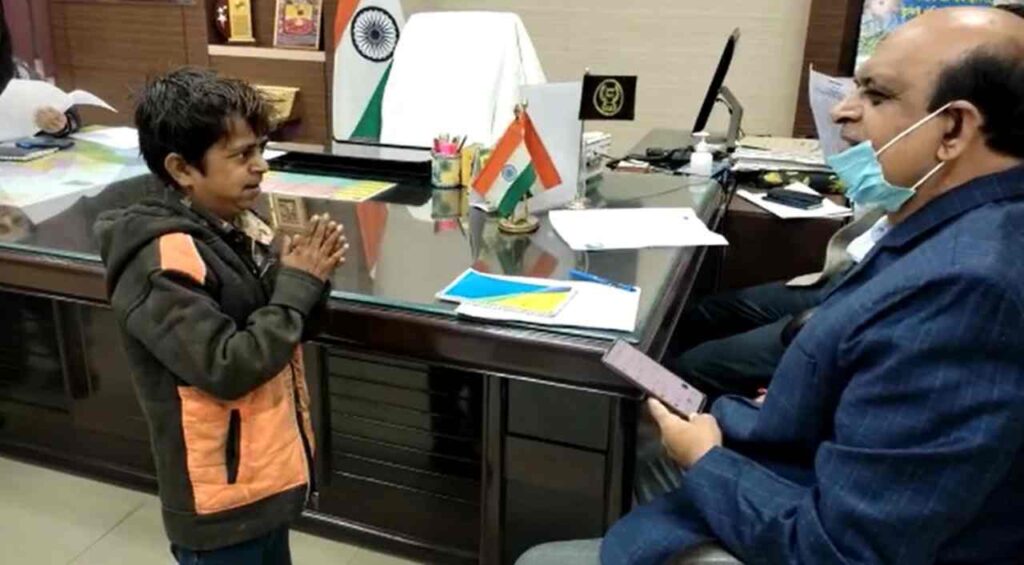 After the marriage of two and a half feet tall Azim Mansuri of Shamli, Uttar Pradesh, the desires of Mohammad Sharif of Rae Bareilly have also awakened. Two and a half feet tall Mohammad Sharif, after getting a government house, has requested the district administration to make arrangements for his wife. Sharif has requested the District Magistrate to get his Nikah done during the mass marriage. Mohammad Sharif, a resident of Maharajganj district, has not been able to develop physically and even after reaching the age of 40, he is only two and a half feet tall. Due to lack of work, the family members had asked the administration for accommodation long before they were thrown out of the house.
Housing has been found, but now looking for a house wife
The district administration gave him a house under the Prime Minister's residence, but he started feeling lonely here. To overcome this loneliness, Sharif has knocked on the doorstep of District Magistrate Mala Srivastava. Mohammad Sharif appealed to the district administration saying that he is unable to work due to being physically underdeveloped. Somehow relatives or acquaintances make arrangements to fill their stomachs.
Along with bread, the bread maker's request
He has now requested the district administration to provide roti as well as roti cook. Mohammad Sharif has appealed to the District Magistrate that out of various government schemes suitable scheme should be done for him along with his financial help. The District Magistrate handed over the application of Mohammad Sharif to the ADM administration and directed that action.