Uttarakhand : Son accused of murder of Ankita, now father is accused of misdeeds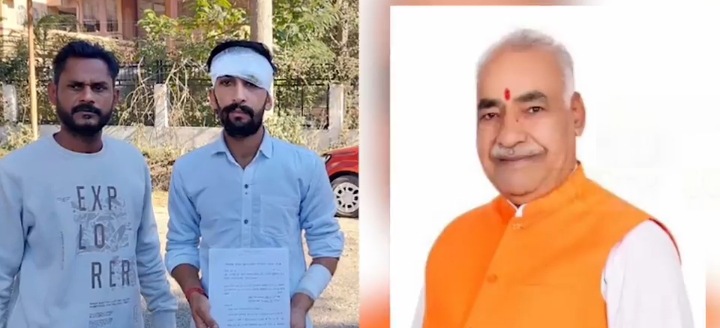 Former Minister of State Vinod Arya used to do obscene acts with a 25 year old youth.
In the name of getting body massage, he used to force unnatural sexual relations.
Now the youth has taken the support of the court. Wherein the order for investigation of the case originated.
Pulkit Arya's father and former Minister of State Vinod Arya has been accused of serious misdeeds by his driver. Son Pulkit Arya is languishing in jail on the charges of Ankita murder case, whereas now Vinod Arya has been accused of a serious crime by a 25-year-old youth.
The case is from Haridwar district where Rohan Kamboj's son Ajay Kamboj age- 25 years.Resident of Shiv Colony Chhutmalpur police station Fatehpur district Saharanpur. Who read on the OLX website that Dr. Vinod Arya, who has been a former Minister of State in Uttarakhand Government, is the father of Pulkit Arya, accused in the Ankita murder case. They need a driver. After which Rohan contacted Dr. Vinod Arya, after which he hired Rohan as a driver on a salary of Rs.10,000.
Talking to the media, the driver Rohan said that he was given a room by Dr. Vinod Arya to stay in Jwalapur Arya Nagar. Driver Rohan told that Vinod Arya used to call him near him at night and asked him to massage his body, massage and press his feet, while also doing obscene acts. A few days ago at 10:30 pm Dr. Vinod Arya called her for massage and massage. And during the massage, Dr. Vinod Arya tried to have unnatural intercourse with her. After which the young man went to his home in Chhutmalpur in fear. In the meantime, as soon as he went to the market to buy household items from the motorcycle, one of the three people sitting on the Apache motorcycle in the market said that this is Rohan Kamboj and after that they hit the car hard. Due to which Rohan fell down and his head exploded and his hand was broken. Rohan was taken to the government hospital Fatehpur in an injured condition, Tahrir of this incident in Fatehpur police station against the unknown person and told the whole incident to the police and said that I suspect that my accident was done by Dr. Vinod Arya, Minister of State, Uttarakhand Jwalapur. And I am feeling the danger of my life even further. When no action was taken, the youth took refuge in the court, after which the court ordered an inquiry into the matter.