Uttarakhand : Manveer Chauhan said – BJP is an open book, there is no doubt about its customs, policies and principles, but present and past of Congress are questionable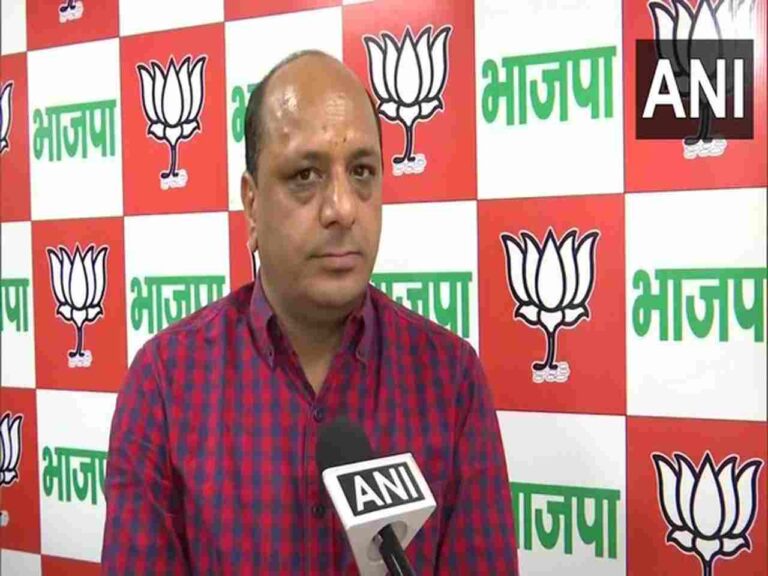 BJP state media in-charge Manveer Singh Chauhan said that BJP is an open book and there is no scope for doubt in its customs, policies and principles. The truth of the BJP is inspiring while the present and past of the Congress has been questionable. Reversing the statement of former CM and senior Congress leader Steve Harish Rawat, Chouhan claimed that Harish Rawat has always been confused during his political innings. Rawat has also been playing the card of sympathy and speaks only half truth in it. On the issue of corruption, Rawat has said many times that he could not do justice to his role and has apologised. He saw the vine of corruption growing with open eyes and when the secret was exposed, he tried to shy away from expressing sorrow. Due to this he could speak only half truth. He talked about alerting former Speaker Govind Singh Kunjwal in the recruitment in the Legislative Assembly, but then missed telling the whole truth. At the same time, after the sting, he tried to play the sympathy card. Due to over-ambitious and selfish politics, he could not keep his loved ones united and has been blaming the BJP for the disintegration. Sometimes talking of retirement and sometimes of rehabilitation in Delhi, Rawat has been stirring up new scams.
After all the stings in the departments, he has been pretending not to see or hear anything, but not only Uttarakhand, the country saw the truth and Harish Rawat kept on raving. To hide the failures, he is now blaming the BJP for the defeat of the Legislative Assembly. Election in-charge in Haridwar Rural and deliberately ignoring the so-called speaker and then speaking half-truths are doing a gimmick of declaring the prize.
He said that the Dhami government has given a free hand to the investigating agencies and the investigating agency is reaching out to every criminal. Every case is being investigated and action is being taken without looking at the time frame, whereas earlier there was a cover-up. BJP's rule is a source of inspiration for other parties as well, because today the association with BJP is increasing and that country is the biggest party in the world. On the other hand, the Congress is continuously shrinking.