Uttarakhand : Manveer Chauhan said – The development of the BJP government won the trust of the people, the people punished the Congress for its appeasement policy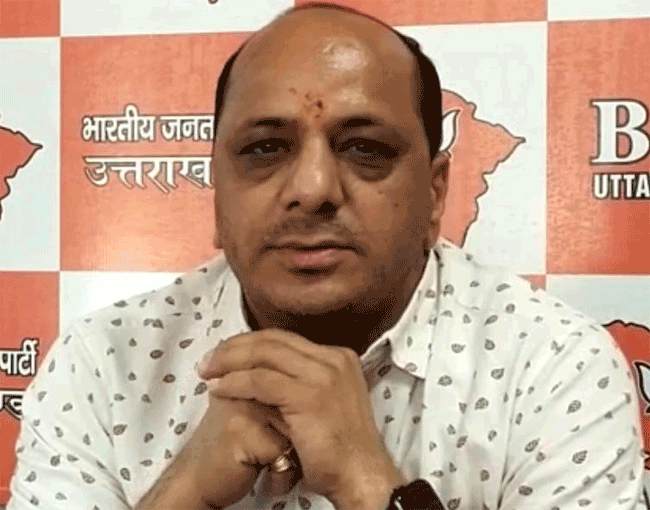 The BJP has said that the public has punished the Congress for its appeasement policy, while the BJP has again won the public's trust on the issue of development. State media in-charge Manveer Singh Chauhan, while countering the statement of senior Congress leader former Chief Minister Harish Rawat, said that Rawat has sometimes been doing drama of reward and sometimes blaming BJP. While the reality is that minorities have always wanted to join the mainstream in the society, but to use them as vote banks, Congress leaders have been luring them with divisive issues like Muslim University. Today, all the Congress leaders consider him and his policies responsible for disunity and factionalism in the party, in such a situation, blaming the BJP is not appropriate.
Chouhan said that the all-round development taking place in Uttarakhand with the cooperation of the Center has been rewarded by the people by giving the BJP the responsibility of power again. A historic network of road, rail and air routes has been established in the state. He said that the double engine government has established many records in the state. Today the Dhami government is moving forward with the motto of everyone's support and everyone's development, everyone's effort. Zero tolerance policy and transparency against corruption has been appreciated by the people, whereas Congress had become synonymous with corruption. Rawat is doing this kind of politics of accusations and counter-allegations to divert attention from the scams and scams that took place during his tenure. While the public has known the truth and it is not going to forgive it. The way the country and the world saw their scams, scams and stings, the image of the state has been tarnished and the public has punished the Congress party for the same. Therefore, accepting this bitter truth, atonement is the only option before them.