Firing in California, America, 10 killed, 19 injured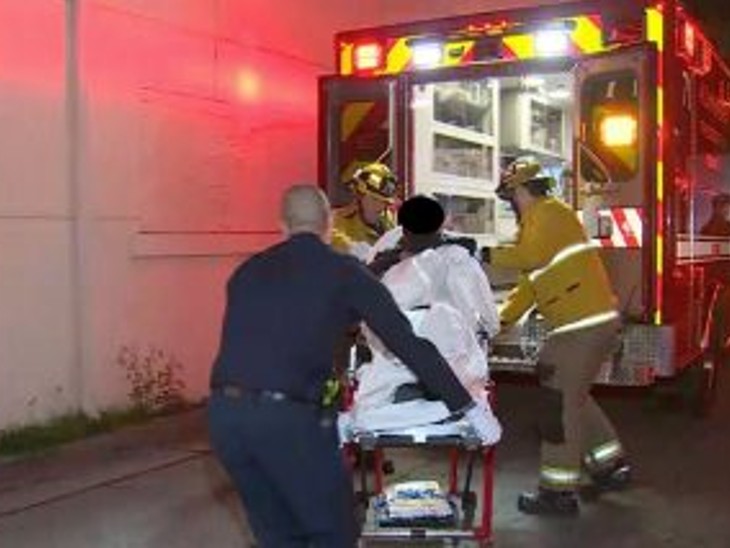 A mass shooting incident took place late Saturday night in California, USA. Many people are feared dead in this. According to reports, the firing took place in the Monterey Park area at 3.30 am during the Chinese New Year celebrations. Some reports say that 10 people have died and 19 are injured. Although the police has not given any information about this till now.
It has been told on some social media accounts that this matter is related to apartheid. Violence broke out between the local people and the Asian community. A 17-year-old youth of Chinese origin has also been killed in this. Police can issue a statement in this regard in some time. Monterey Park has a population of about 60,000. Of these, 65% are Asian American. Most of these people are of Chinese origin.
Firing was not detected due to loud music
'Sky News' has reported quoting the local authorities that at the time of the incident very loud music was playing, so for a long time it was not understood whether fireworks were taking place or firing. After some time the injured people were seen running, only then the truth came to know.
Thousands of people were present during the event
According to the police, several thousand people were present at the time of the incident. Therefore the death toll may increase. A two-day festival was going on here. Even before this, there has been violence between the local white society and the Asian community in this area. Last year, 5 people were killed in a similar incident.
Sudden firing at midnight
According to media reports, the death toll can increase very fast. The reason for this is that the voice of the injured was drowned in the noise of the music and due to this they could not get treatment for a long time. Apart from this, around 10,000 people were present there even at midnight. In such a situation, the ambulance found it difficult to reach there.
This place is a suburban area just 10 kilometers away from Los Angeles. According to the police, the attackers also opened fire after entering the house of a Chinese couple. This could not be confirmed. The footage of this house has also come to the fore. An eyewitness said- The enmity of the attackers was not with the people present there, but with a Chinese couple and because of this so many people were killed.
Some people say that there is also a local drug smuggling connection in this case. Attacks against Chinese citizens in America and Europe have increased rapidly since Corona.