Rare mineral treasure found in Rajasthan, now India will beat China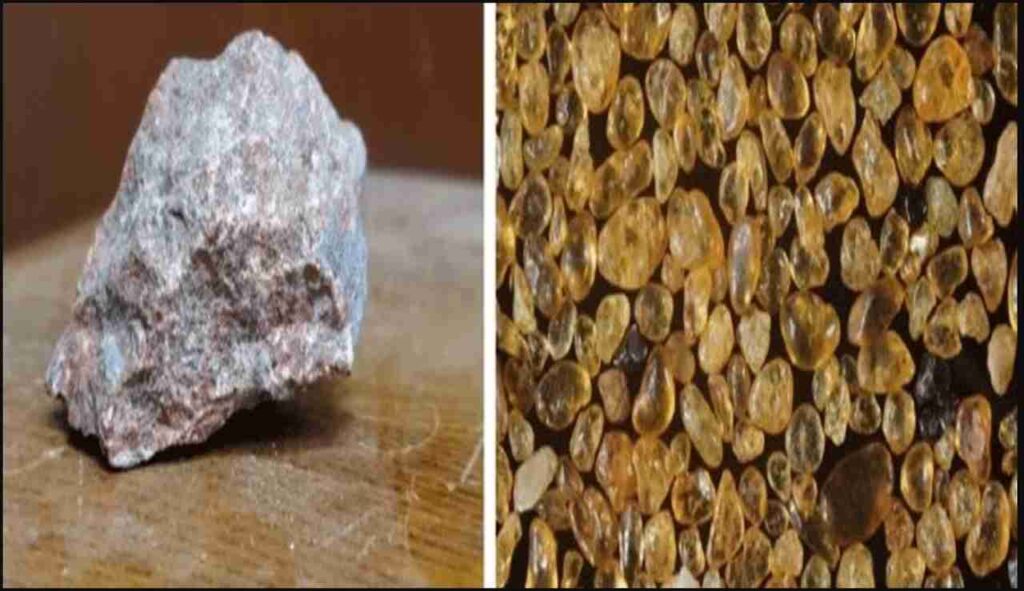 A treasure trove of rare mineral rare earth elements has been found in the areas around Udaipur, Barmer, Jalore, Pali in Rajasthan. In the initial survey, it has been found that there is a reserve of Bastanasite, Brittleite, Sinchi site and Genotime rare earth elements in the carbonite and microgranite rocks. Let us tell you that in the case of export of Rare Earth Element, till now China has monopoly at the global level. About 95 percent of the rare earth material is supplied by China. But the treasure which has now been found in Rajasthan. After that the picture of the country and the state can change. Not only this, India can beat China at the global level.
According to the information received from the Department of Minerals, rare earth material is used in aerospace, laser, battery, magnet, nuclear battery, X-ray tube, ceramic, high temperature battery, fluorescent lamp as well as in making cancer medicine.
Micro granite rocks have been found in Siwana of Jalore, Rajasthan, in which the rarest Genotime rare earth treasure is found. Barmer's Kamthai is expected to have reserves of 5 million tonnes of rare earths. Deposits of rare earths have been found in granite blocks at Dhani near Pali and carbonatite rocks at Nivaniya village near Udaipur. The department has been asked to speed up the work of exploration and for sample analysis.
Let us tell you that the Rare Earth is so important that the Atomic Energy Department of the Government of India has reserved 7 blocks for exploration in the Sivana Ring Complex. Director Mines Sandesh Nayak said that the department has created a new record by making remarkable progress in the field of exploration, mining block preparation, auction and mining activities. Even a new record will be established by planned implementation of revenue collection and amnesty scheme.
Additional Chief Secretary (Mines and Petroleum) Dr. Subodh Agarwal and Sandesh Nayak (Director Mines) in the Secretariat with officers up to the field level of the Mines Department were told in a virtual review meeting that we have to continue with the exploration and mining of conventional minerals. Only new areas have to be entered. For this, the exploration work will have to be speeded up with the financial support of RSMET. Director Sandesh Nayak and other officers were also praised for better coordination and overall achievements.
Deputy Secretary Neetu Barupal, Additional Director BS Sodha, OSD MP Meena, Additional Director Petroleum Ajay Sharma, SG Sanjay Goswami, TA Satish Arya, DLR Gajendra Singh participated in the review meeting. Field officers of the department participated virtually in the review meeting.