Uttarakhand: Congress should play the role of positive opposition instead of disruption and obstruction – Manveer Chauhan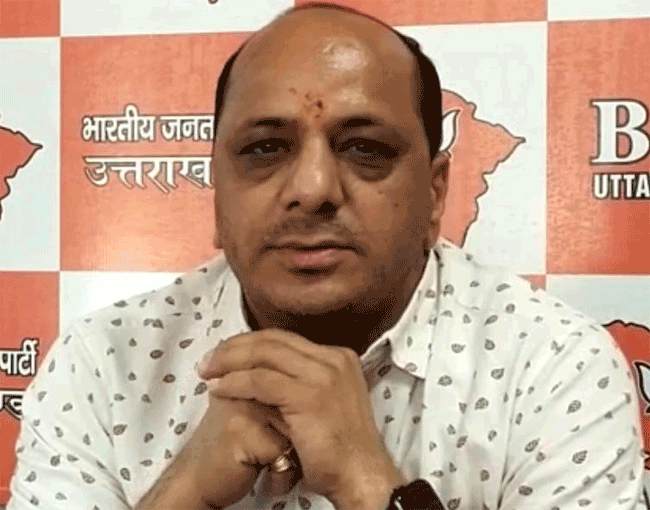 The BJP said that instead of issue-based discussion in the House, the Congress's move to gherao the assembly is just an attempt to gain cheap popularity. Party state media in-charge Manveer Singh Chauhan said, if the Congress is serious about the issues, it should debate on the floor of the House like a constructive opposition, but its aim is to create hue and cry and run away from accountability. The public is not going to forgive him for this behaviour. He said that Chief Minister Pushkar Singh Dhami has so far proved himself with his campaign for inclusive development and against corruption. The CM proved that he is a strong supporter of the spirit of regional balance by asking for proposals from the MLAs of the party and the opposition. At the same time, work is being done on a long-term plan in the state with the help of the Center by making a roadmap for development.
The Chief Minister is working under the policy of zero tolerance against corruption and many historic decisions have been taken in this. Congress is dreaming of fueling the movement by provoking the unemployed youths with the help of bad propaganda, but the youth and the unemployed have realized its intention. The aim of the Congress is not to raise voice in their favor, but to prove their political interest. There is positive discussion from other states also about Uttarakhand's strict anti-copying law, but the Congress is against it.
In the recruitment scams that took place during the Congress rule in the past, the Congress is trying to justify the steps like action against the accused and sending them behind bars. This kind of behavior of Congress in support of corruption is not new either. Although the Dhami government, showing moral courage, has investigated without looking at the time frame. At the same time, it has been decided to proceed with the investigation under the supervision of the High Court judge.
The purpose of the Congress is neither about any investigation nor the concern of the youth. Her thinking about corruption has not changed and she is seeing the matter as an opportunity. While the BJP is engaged in strengthening the road, medical and education infrastructure in the state, it is working in the direction of employment generation. Congress should come forward in the role of constructive opposition and not exhibit negative politics by creating disruptions and obstructions.