Rajasthan: BJP came out on the streets against Gehlot government, performed strongly in Jaipur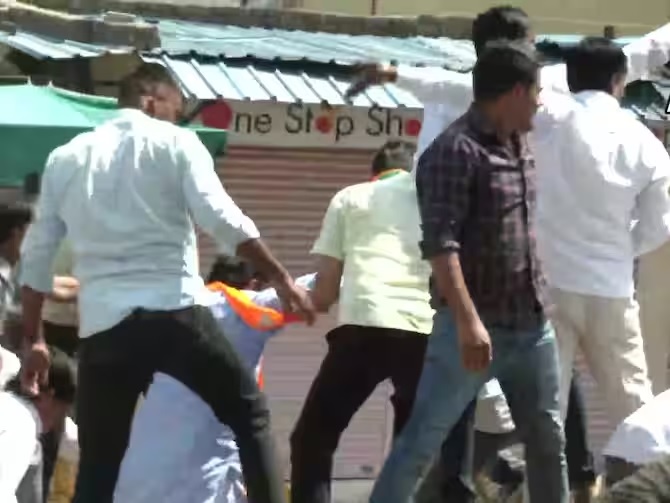 In Rajasthan, the BJP has opened a front against the Gehlot government of the Congress. BJP leaders and workers demonstrated on the road in Jaipur today. BJP's Rajya Sabha MP Kirori Lal Meena was going to the village of the martyr of Pulwama. During this, the police have been accused of misbehaving with them. He is injured in this. BJP is protesting against this today. Kirori Lal Meena has been admitted to a hospital in Jaipur.
BJP MP injured
BJP leaders and workers are demonstrating in Jaipur in support of the performance of the heroines of the martyrs of Pulwama. Politics has become very hot on this issue. BJP has come out on the road against the Gehlot government due to the misbehavior with Kirori Lal Meena. BJP state president Satish Poonia, deputy leader of opposition in the assembly Rajendra Rathod and all BJP leaders and workers are protesting on the road.
Rajasthan | BJP workers and leaders protest in Jaipur over the matter of protest by widows of the jawans who lost their lives in the 2019 Pulwama terror attack. pic.twitter.com/PogJ0bFOx1

— ANI MP/CG/Rajasthan (@ANI_MP_CG_RJ) March 11, 2023
Demonstration of heroines in Jaipur
These heroines were protesting in Jaipur for the last 12 days. The police removed them from there in the early hours of yesterday. Kirori Lal Meena was also taken into custody by the police. During this he has got injuries. He was taken to Govindgarh Hospital in Jaipur. From there he was admitted to Sawai Man Singh Hospital. Many BJP leaders have told the life of Kirori Lal Meena in Jaipur as a threat. He has called a doctor from Delhi and demanded to get him treated.