Uttar Pradesh / Sambhal: The sons fulfilled their father's last wish, put 'liquor' in their mouth instead of 'Gangajal' in the last farewell!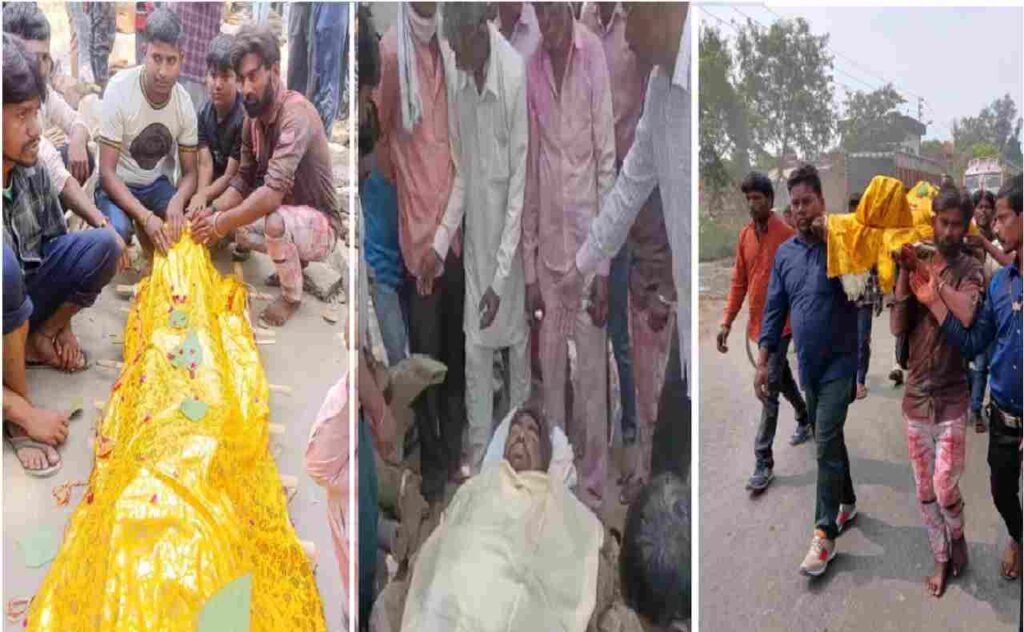 It is often seen that whenever a person dies, Gangajal is put in his mouth. It is believed that by pouring Ganges water in the mouth, the messengers of Yama i.e. Yamdoots do not disturb the soul of the deceased, but have you ever seen that before the last rites, alcohol is put in the mouth of a deceased instead of Ganges water. Yes, one such case has come to the fore from Sambhal district of Uttar Pradesh. Here after the death of a person, his sons gave him the last farewell by drinking his most favorite thing. The family members said that it is not known from the water of the Ganges, but by giving alcohol during the last journey, his soul will definitely find peace.
Actually, Gulab Singh (65), a resident of Hallu Sarayan locality of the city, was addicted to drinking. His morning also used to start after drinking alcohol and sleep at night also used to come after drinking alcohol. The family members did not know which doctors were shown to get rid of Gulab Singh's alcoholism, but he did not stop drinking. Exhausted, the family members also sat quietly. On the day of Holi, March 8, Gulab Singh fainted due to excessive consumption of alcohol. The family members hurriedly took him to the doctor, where the doctor declared him brought dead. The relatives brought his dead body home from the hospital. Preparations for his last rites started at home. The relatives reached Ganga Ghat with the dead body. Before setting the pyre on fire here, Gulab Singh's sons put drops of alcohol instead of Ganga water in his mouth. Not only this, some people who reached the last funeral procession also bid farewell to the deceased after giving them alcohol.
Father had said – after death put alcohol in my mouth only
Gulab Singh's son Bunty said that his father was addicted to alcohol. His wish was that before the last rites, instead of Gangajal, alcohol should be put in his mouth. We have followed his wish. There is a saying from ancient times that if a person's last wish is fulfilled during the last rites and last moment, then he gets heaven.