How and where to apply for Hajj pilgrimage? how much will it cost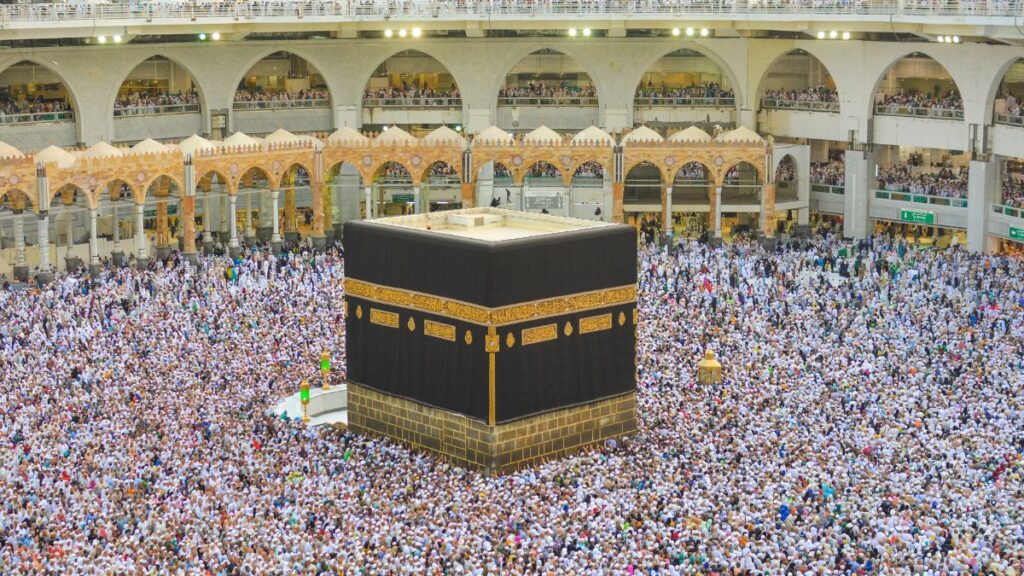 For every Muslim, going on Haj pilgrimage is like the realization of a big dream of his life. If they get a chance to go for Hajj, then it is the greatest mercy of Allah for them. If you also wish to go on Haj, then apply without delay. Haj Committee of India has extended the last date of online application for Haj pilgrimage. Earlier the date of application was fixed from 10 February to 10 March but it has now been extended to 20 March 2023. Those interested for Haj pilgrimage can submit the form till 5 pm on March 20. Let us tell you that on the occasion of annual Hajj, millions of people from many countries around the world gather in Mecca, the city considered holy in Islam. This year Haj pilgrimage is starting from 26th June, which will continue till 1st July.
How and where to apply for Haj pilgrimage?
Visit the official website of Haj Committee of India (https://hajcommittee.gov.in/)
Then click on Hajj 2023
Then select 'Online Application Form' and click on 'New Registration'
Then fill in other information including ID, Password, First Name, Last Name, State and Security Code and click Register
After all the submission, an OTP will come on your mobile number.
A message will appear on the screen, enter your User ID (Mobile Number) and Password.
Select the appropriate application category
Select the number of people and children
Then click on Next button
After submitting the applicant will have to upload the documents (passport, photograph, first page of passport, last page, copy of canceled check, certificate of corona vaccination)
Then click on submit
After this you will get alert message
Click OK
After that click on the Download HAF2023 button
Do not forget to download the Haj Application Form
How much does Haj pilgrimage cost?
According to the Haj Policy 2023, this time the application for Haj will be free, that is, all Haj pilgrims will be able to apply for free. Let us inform that earlier Rs 400 per Haji was charged for the application. Along with this, a rebate of about 50 thousand per Haji will also be given. Haj pilgrims will no longer have to pay for items like bags, suitcases, umbrellas, sheets. They will be able to buy goods at their own level.
According to media reports, in the year 2019, a passenger going on Haj pilgrimage from India had to spend up to Rs 2.36 lakh for Azizia category and Rs 2.82 lakh for a green category passenger. Whereas in 2022, Indians had to spend Rs 3.35 lakh to Rs 4.07 lakh for Haj pilgrimage.