Uttar Pradesh / Kushinagar : The drunkard reached the hospital after keeping the snake in polythene, said – he has bitten 2 times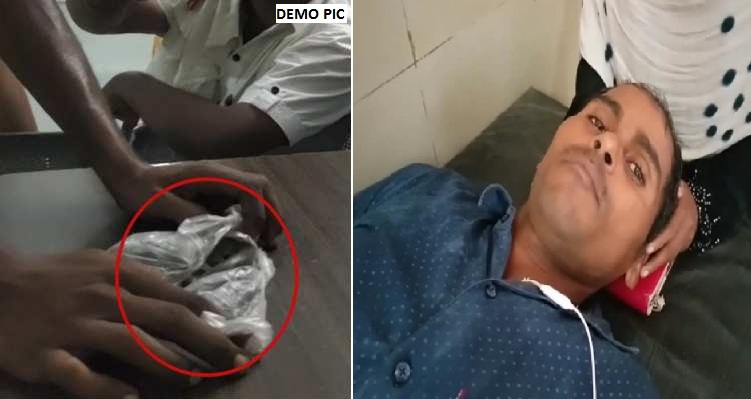 People were surprised to see the act of a drunkard in the emergency ward of the district hospital. The drunkard, who came to the hospital for treatment, showed the cobra snake kept in polythene and said that this snake has bitten him twice. At present, the alcoholic person is undergoing treatment in the hospital. According to the information received, 35-year-old Salauddin Mansoori, a resident of Belwa Chungi village of Padrauna Kotwali, was bitten by a cobra snake on Saturday. After this Salauddin Mansoori killed the snake and kept it in polythene. After this, Mansoori had reached Kushinagar district hospital with a snake along with his family members under the influence of alcohol.
After the first aid in the hospital, Salahuddin narrated the whole incident. Salauddin told that after drinking alcohol, he was going to his house via Padrauna railway station. On the way, a king cobra snake of about 3 feet got buried under his feet near Padrauna railway station. By the time Salauddin could find him, he was bitten by the snake twice. Drunk in alcohol, Salauddin grabbed the poisonous snake by his hands and slammed it to death on the ground. After this Salauddin kept the snake in a polythene and went to his brother and told the whole thing. After learning about the snake bite, the family members of Salauddin took him to the hospital.