Supreme Court acquits the accused in the brutal murder and rape of Pahar's daughter Kiran Negi in Gurgaon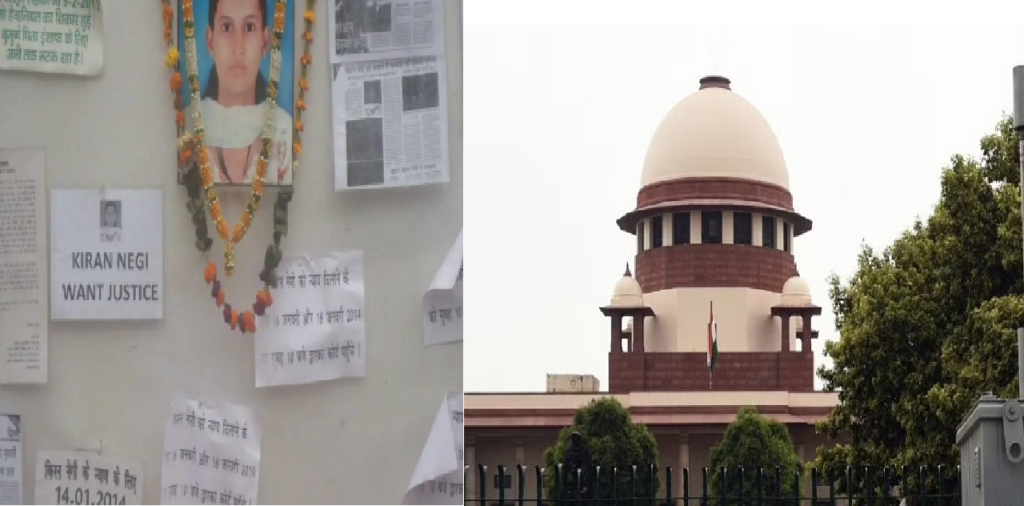 Kiran, a daughter of poor parents (migrants) from Pauri Garhwal, Uttarakhand, lived with her parents and two younger brothers at Qutub Vihar, Phase II in Dwarka, South-West Delhi. She was graduating from a college in Delhi and wanted to become a teacher. To meet her father's meager income, Kiran worked as a data entry operator in Cyber ​​City, Gurgaon.
On the fateful day of 9 February 2012, she was returning home from work with two other girls. She was stopped near her house and then abducted by three persons – Rahul age 26 years, Ravi and Vinod, both 22 years old, the accused took her to a mustard field about 30 km away in village Rodhai village of Rewari district of Haryana. carried in. There the three took turns raping her. After the rape, both put acid in her eyes and pushed the broken liquor bottles into her private part. After this she was left there to die but she did not die immediately, weakened by blood loss and pain, she kept on waiting for help. Kiran Negi survived for a full four days before dying in the same area where she was raped and thrown.
It is not understood on what basis the accused in such heinous rape and murder case are released even after having all the evidence. By the way, the biggest role in such cases is the investigation report of the police, the charge sheet filed in the court. If the investigating officer is sold, then the accused is out.
The saddest aspect is that the veteran leaders of mountain never appear with the victim's family in such cases, while this Pauri district has given more than 5 chief ministers and many national level officers to the country. Those who do not help or advocate for the poor family of the mountain. So the poor man is forced to disintegrate in front of the influential accused.