Uttarakhand : If the public boycotted, then Harda always came out to bat on social media – Chouhan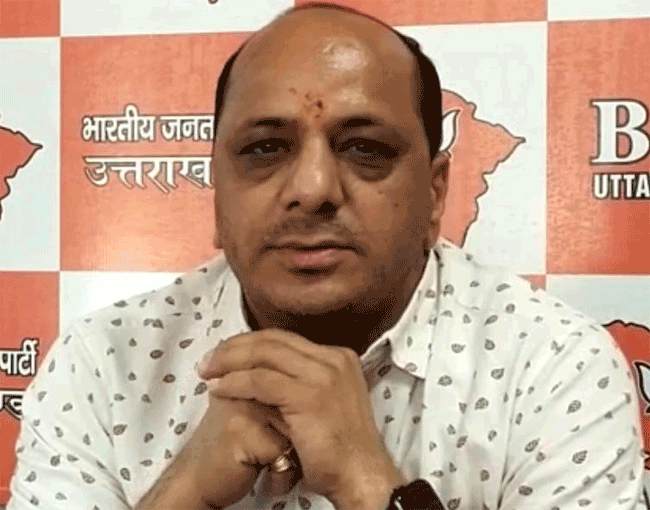 Taking a dig at the questions raised by former CM Harish Rawat on social media, BJP state media in-charge Manveer Singh Chauhan said that now he is always speaking on social media, not in public, because the public has boycotted him and his workers are also against him. Doesn't agree. Harda is now seen batting on social media. Reversing the former CM's statement, he said that in the Ankita murder case, the government did not delay the investigation and judicial process like in the Chhawla case. Within 24 hours, by sending the culprits behind the bars, he was appointed a gangster and the case was ensured in the fast track court.
Responding to the questions asked by journalists on Harda's social media post, Chouhan said that whether it is the tragic Ankita murder case or corruption, the work of the Dhami government speaks volumes and the action is visible. He said that politics is not right in the crimes committed against daughters. He said that in 2012, when the misdeed with Devbhoomi's daughter took place in Chhawla, the Delhi Police was under the Congress government, and the result of the carelessness and irresponsibility in the investigation at that time was the unfortunate decision of the Supreme Court due to lack of evidence. On the other hand, the Uttarakhand government is taking all effective legal steps in this matter at the central and state level. As far as the Ankita case is concerned, the government has decided to take the case to the fast track court so that the culprits get the harshest punishment at the earliest. Earlier, the culprits were arrested and gangsters were installed and STF has collected all the evidences in time. Chouhan said that the apprehension of former CM Harish Rawat is baseless. The state is ruled by the BJP, not the Congress, so it will be ensured that all the culprits are punished quickly and harshly.