Will you send 24 crore Muslims to China: Farooq Abdullah's question to the Center, said- Do not divide the country by drawing religious lines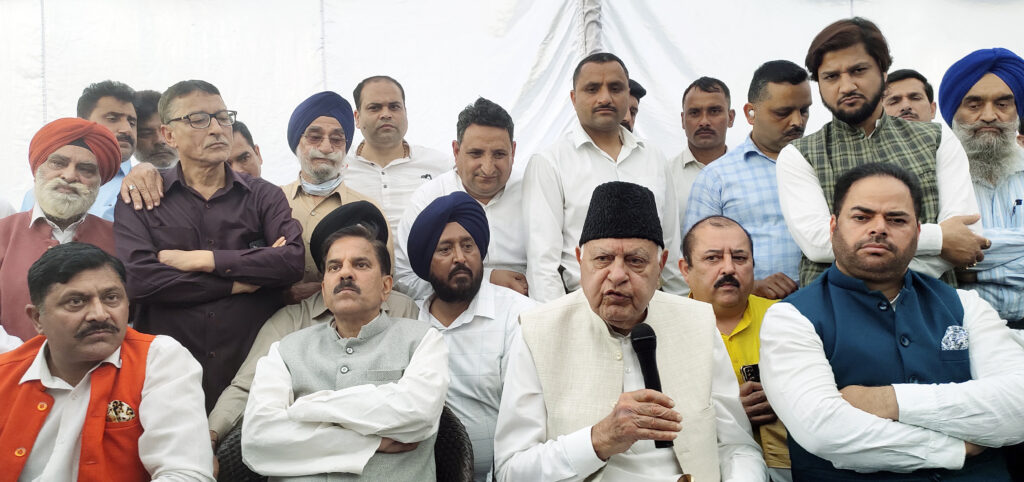 National Conference chief and former Jammu and Kashmir Chief Minister Farooq Abdullah has targeted the central government. Abdullah said that the government was dividing the country by drawing religious lines. This should be stopped. The politics of fear and hatred is not new in the country. What will these people do with 22-24 crore Muslims? Throw them in the sea or send them to China?
Abdullah said Gandhiji used to talk about Ram Rajya, which meant a welfare state where all people would get equal opportunities and there would be no discrimination against anyone. We all should follow the ideals of Gandhiji. Communities should not be pitted against each other. Abdullah had a meeting with more than a dozen parties at his house on Saturday. He said these things in this meeting.
Will meet Election Commission and demand early elections in J&K
After the meeting, Abdullah said that today the Jammu Chamber of Commerce had called a bandh against the property tax, youths are being lathicharged in the state. This shows that the situation in Jammu and Kashmir is not good. Removing the full state status of Jammu and Kashmir and making them two Union Territories is a tragedy for the entire country. Jammu and Kashmir is an integral part of the country. We belong to this country, so why is this being done to us? We are not anti-national.
He said that we will go to Delhi to meet the Election Commission. We will demand from them that the elections be held here ahead of time and seek their help in getting full statehood back to Jammu and Kashmir. We will also meet leaders of national opposition parties.