With an SMS, you can know whether PAN is linked to Aadhaar or not, you will have to send a message to this number… know the method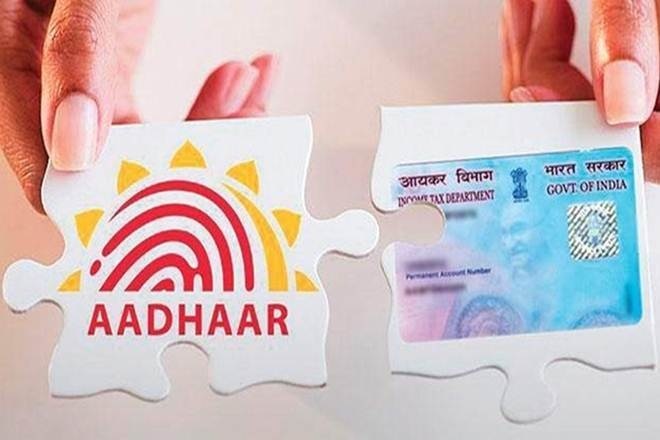 If you have not yet linked your PAN card and Aadhaar number, then get it done immediately. The last date for linking Aadhaar number with PAN is March 31, 2023. If you link it by March 31, then you will be saved from many problems. Otherwise, your PAN will become inactive if you do not link it. The Income Tax Department has made it mandatory to link PAN with Aadhaar. In today's time, PAN card is needed everywhere from bank to government subsidy.
It is mandatory to link pan card with aadhaar
According to the advisory of the Government and the Income Tax Department, it is mandatory to link PAN with Aadhaar. Those who do not come under the exemption category under the Income Tax Act, then you will have to link your PAN with Aadhaar. Link your Permanent Account Number with Aadhaar before March 31, 2023. Otherwise unlinked PAN will not work from 1st April 2023. You will not be able to do any work like depositing more amount in the bank, withdrawing, buying LIC etc. You need a PAN card in all these works.
Know through SMS whether your Aadhaar is linked with PAN or not
Step 1: Write an SMS – Type UIDPAN followed by a space.
Step 2: After that write the base number 12.
Step 3: After that enter 10 digit PAN. The SMS will look like this- UIDPAN <12 digit Aadhaar Number> <10 digit Permanent Account Number>
Step 4: Then send it to 567678 or 56161.
Step 5: Wait for some time. If your Aadhaar is linked to PAN, then you will get a message that your PAN is linked to Aadhaar. Wait for a response from the service.
Aadhaar can be linked with PAN through SMS
1. First type UIDPAN (space) 12 digit Aadhaar number (space) PAN number from your mobile
2. Send SMS to 567678 or 56161 from your registered mobile number.
3. You will get a confirmation message for linking Aadhaar with PAN.