Kapil Sibal and Neeraj Kaul stranded after apologizing to CJI DY Chandrachud, 235 members of SCBA proposed for action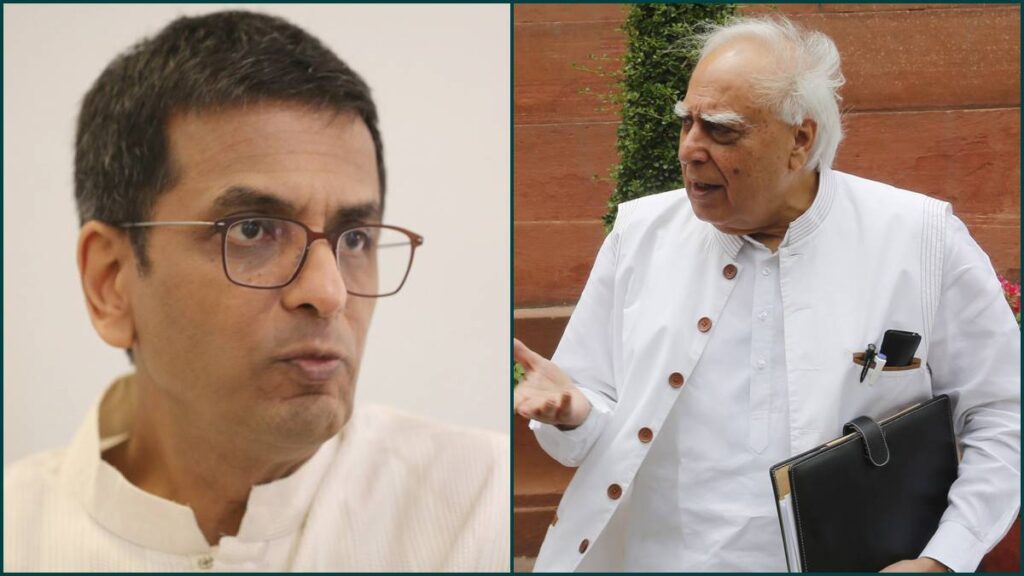 Kapil Sibal and Neeraj Kishan Kaul seem to be in trouble in the controversy between Chief Justice of India DY Chandrachud and Supreme Court Bar Association President Vikas Singh. 235 members of the Bar feel that both the senior lawyers erred in apologizing to the CJI. He has proposed that action be taken against Sibal and Kaul. He says that both had to consult the members of the executive committee before apologizing. In the meeting of SCBA's Executive Committee held on 6th March, 184 members stood firmly in favor of Vikas Singh. In this, it was decided that a meeting of the General Body should be called on March 16, in which three points would be considered.
Chief Justice DY Chandrachud and Vikas Singh, President of the Supreme Court Bar Association, had a heated argument during the case mentioning for hearing a case related to the allotment of land to the Chamber of Lawyers. On Thursday, Vikas Singh mentioned the matter in front of a bench headed by Chief Justice Chandrachud and demanded an urgent hearing. He said that he has been fighting for the last six months to get the matter listed.
Vikas Singh said that Appu Ghar land has been given to the Supreme Court on the petition of the Supreme Court Bar Association. Bar has been given only one block. He is continuously appearing to list this matter but the case is not being listed. The Chief Justice said that you cannot demand land in this way. You are saying that one day we should listen to this. Vikas Singh then said that we do not want to take it to the judges' house. The Chief Justice got angry on this. He said that you cannot behave with the Chief Justice in this way. Don't warn us. The Chief Justice said that Mr. Vikas Singh, you should not raise your voice like this. He is not cowed by his threats.
Kapil Sibal, during his appearance in another case, told the Supreme Court that he was sorry for whatever happened in the morning. He said that the Bar should not cross the limits of decorum. Along with Sibal, Senior Advocate Neeraj Kishan Kaul also expressed regret in the matter. Sibal said that we are sorry for whatever happened in the morning and we apologize to you.